ServiceNow, the world's leading digital workflow platform, has awarded 4Industry a Worldwide Built on ServiceNow Solution Partner of the Year at Knowledge 2023.
LAS VEGAS, NEVADA — May 17, 2023 — Yesterday, 4Industry, the Connected Worker Platform for Manufacturing Excellence, was named the Worldwide Built on ServiceNow Solution Partner of the Year at Knowledge 2023 in Las Vegas. 4Industry received this recognition for "delivering a game-changing solution that significantly transformed their clients' businesses." This award solidifies 4Industry as a core component of ServiceNow's manufacturing roadmap, following their extended partnership in October 2022.
Worldwide Built on ServiceNow Solution Partner of the Year
ServiceNow recognized 4Industry as a Worldwide Built on ServiceNow Solution Partner at Knowledge 2023, ServiceNow's flagship gathering with over 20,000 attendees.
The award was presented to 4Industry by the ServiceNow Global Alliances and Channel Ecosystem, an organization that recognizes the achievements of industry-leading Partners that drive business outcomes for joint customers. According to ServiceNow, the award was given to 4Industry because of "delivering significant contributions to revenue and growth, product line expansion and skill competencies, and the development of innovative and new solutions with digital transformation impact."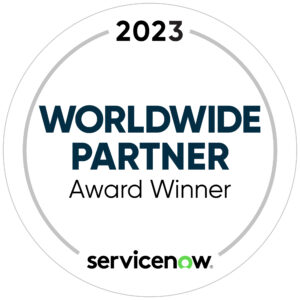 Luc Raeskin, CEO of 4Industry: "Over the last 5 years, I have seen 4Industry evolve into a pioneering Connected Worker Platform that is used by several global manufacturing organizations. I am extremely proud that our success has been recognized with this great reward, and I look forward to working together with our partners at ServiceNow in driving digital transformation at the world's leading manufacturers."
4Industry and ServiceNow have been partners since 2018, collaborating on, among other things, a go-to-market strategy for 4Industry. In October 2023, the companies announced an extended partnership with the aim of helping companies digitize their operations across the manufacturing value chain. 4Industry is now ServiceNow's standard solution in their Manufacturing Connected Workforce offering.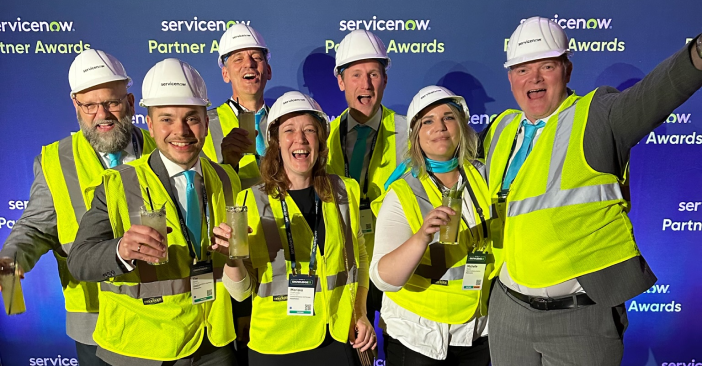 What is 4Industry?
4Industry is a pioneering Connected Worker Platform that improves safety, quality, and productivity by enabling frontline manufacturing workers to execute previously manual and paper-based work using an intuitive mobile-enabled application.
It digitalizes paper-based tools like checklists and assessments and replaces legacy digital systems with workflows that automate a large part of manual administrative work. It furthermore gives line supervisors, managers, and factory directors a complete overview of all shop floor activity on a streamlined desktop environment.
4Industry supports over 50 common MFG use cases on its uniform, globally scalable platform — from root cause analysis and EHS to performance management and Continuous Improvement. Leading global manufacturers already use 4Industry to empower more than 20,000 operators all over the world.
About 4Industry
4Industry connects people and machines. Our Connected Worker Platform—built on ServiceNow—gathers all the tools, forms, knowledge, and data manufacturing workers need to perform their job on an intuitive, one-stop-shop application. By putting the worker at the heart of the factory, 4Industry makes work more efficient, straightforward, and safe, thereby increasing OEE, productivity, and operational resilience. For more information, visit: www.4industry.com.  
Contacts
David Oostenbrink
David.oostenbrink@plat4mation.com
© 2023 ServiceNow, Inc. All rights reserved. ServiceNow, the ServiceNow logo, Now, Now Platform, and other ServiceNow marks are trademarks and/or registered trademarks of ServiceNow, Inc. in the United States and/or other countries. Other company and product names may be trademarks of the respective companies with which they are associated.