Register defects easier with digital autonomous maintenance
Enable operators to easily register any defects or tags when operating a line with 4Industry's digital autonomous maintenance module. Our always-online mobile app helps operators register defects anytime, anywhere. By taking, annotating, and sharing pictures, problem-solving becomes easier than ever. iBeacons, QR-codes and IoT help them get the job done even faster. Plus, you can even detect defects before an operator does and send them a notification.
Solve defects faster
Using Machine Learning, we provide suggestions in two ways: via Lessons Learned and the Knowledge Base. From a pool of past deviations and relevant lessons learned of all production sites, we propose possible solutions (via the Auto translations feature). A Natural Language Understanding engine analyzes defects and Knowledge in real time to make sure the right knowledge content is proposed.
Prevent defects from recurring
Our digital autonomous maintenance module enables earlier defect detection and resolution. But that's not all. You can event prevent them! How? Via Root Cause Analysis, Breakdown Analysis, and tools like 5xWhy.
Maturity Matrix
Check out what your digital maturity is by using our maturity matrix.
Download the pdf or request a report for your business for free.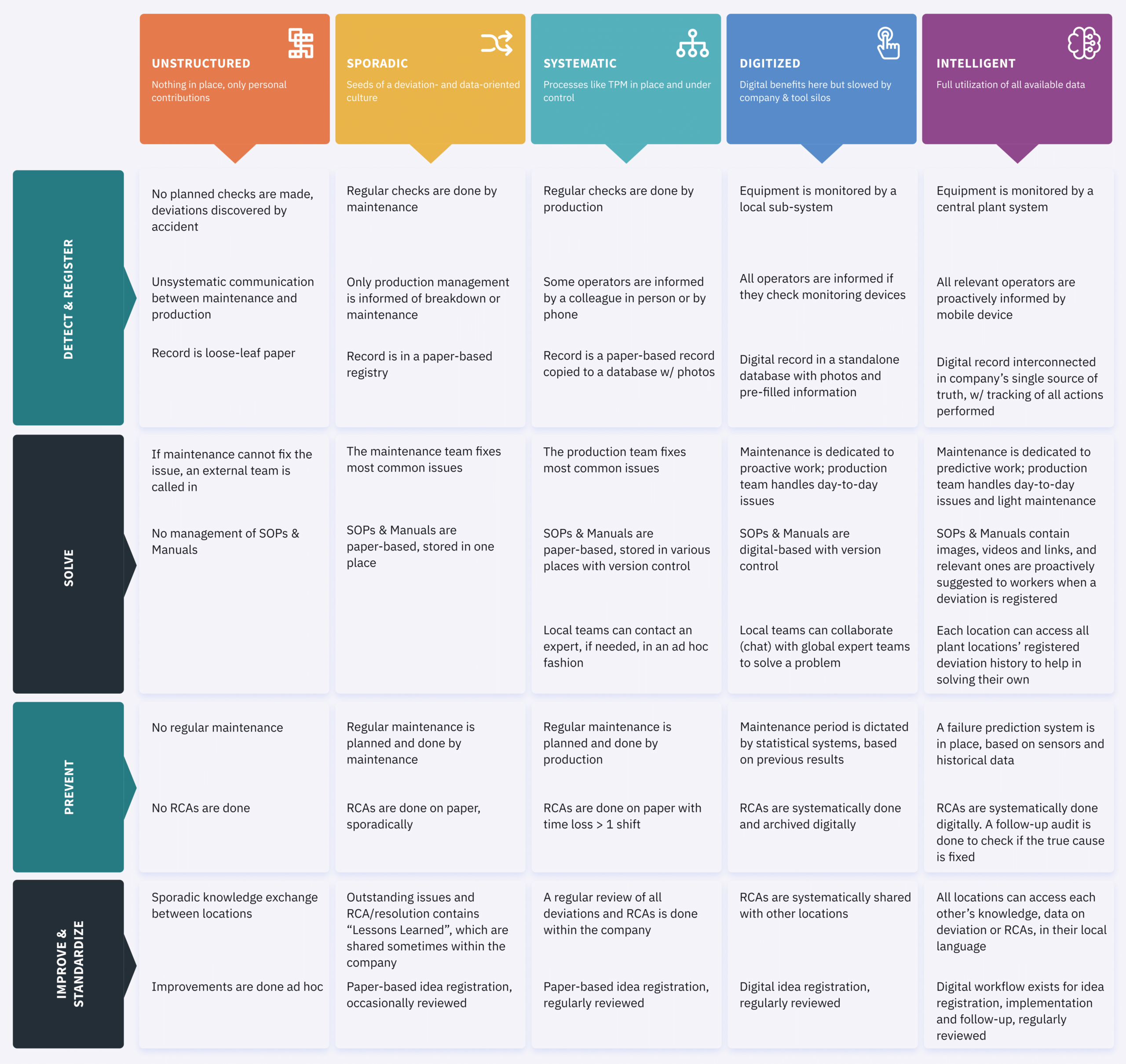 Features
Improve both equipment performance and operator experience with digital autonomous maintenance
Trusted by our customers and partners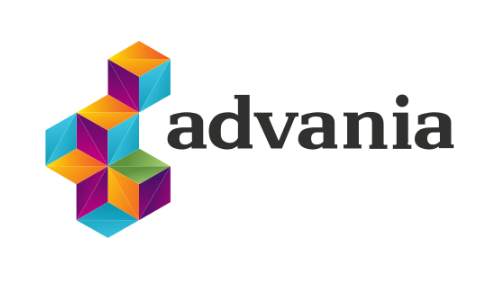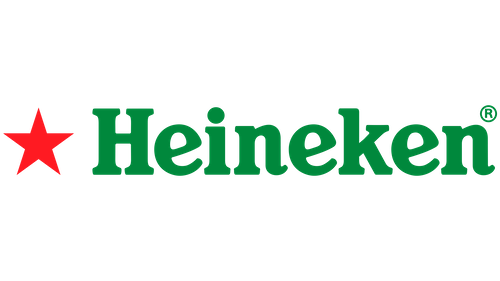 4Industry modules
Other modules that might interest you…
4News & blogs
Read our latest blogs