Pharma industry
Improve and boost your services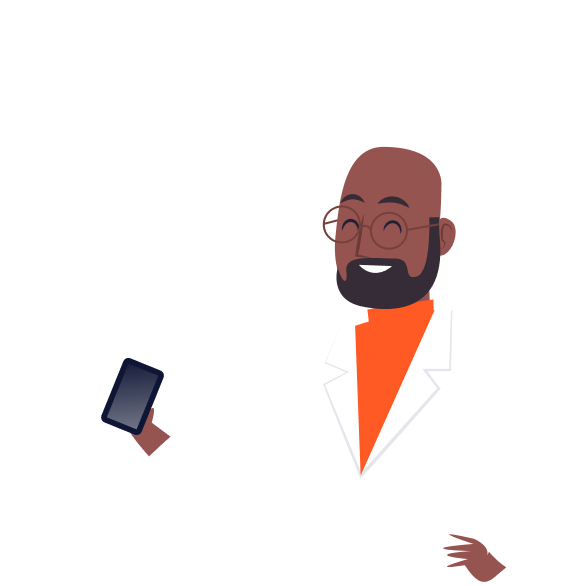 There's nothing more important than delivering high-quality products in the pharmaceutical industry. Unfortunately, product deviations do still occur, and about 40-80% of those can be attributed to human error. There are many ways to reduce human error, but the right connected worker platform can play a key role. 4Industry ensures that your factory workers know exactly what to do and when, where and how to do it. This will reduce deviations caused by human error and improve quality and OEE.
Digitization improves compliance
The quality of pharmaceutical products is highly regulated and audited by external organizations like the FDA, EMA and more. Quality Management standards are high, controlling not only manufacturing practices but also R&D, Production, Distribution and Customer Care. Therefore, compliance is important. Equipped with a digital tasks management system, 4Industry digitizes paper-based procedures or antiquated systems. Operator tasks are registered on a single workflow platform with a clear audit trail, making it easy and cost-effective to manage, control and demonstrate compliance.
A simplified operator experience reduces mistakes
Operators need to perform diverse but also complex tasks to produce batches. Most of these workflows still contain paper manuals, instructions or checklists. If digital applications are used to perform certain tasks, we notice that the applications are siloed, not mobile-enabled or offer a poor user experience. This leads to mistakes, impacting both worker productivity and product quality. 4Industry combines flexible digital workflows and a mobile app to ensure operators have the digital tool at hand to know exactly what, when, where and how to do their work.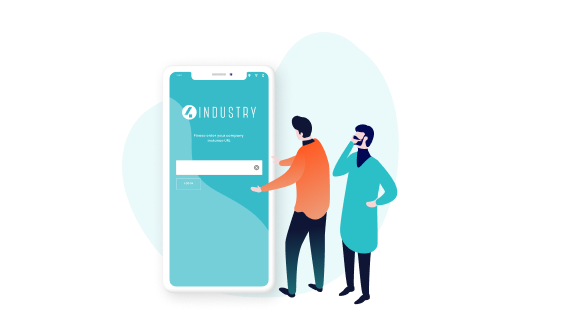 Smoother changeovers for increased batch quality
Batch production is still common practice in many pharmaceutical factories. Batch production requires operators perform frequent changeovers. Supporting changeovers with digital technology is categorized by Bain consultancy as one of the "NO-regret initiatives, bringing high value and relative ease of implementation. 4Industry supports line changeovers with digital SOPs, a centerlining functionality and by providing the right knowledge (OPLs) at the right time. This will help to prevent mistakes and increase product quality.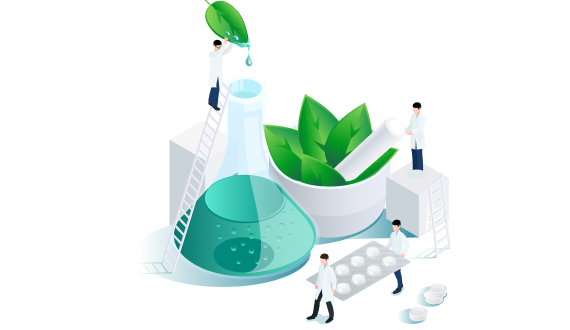 The right knowledge available at the right time
Coronavirus prompted pharmaceutical companies to develop a vaccine ASAP. The increased need for speed fuels the need to learn quicker and to ensure lessons learned make their way into the hands of operators. The key to success here is digital knowledge management. 4Industry provides world-class knowledge management features to effectively manage and easily associate knowledge to the right tasks. When an operator starts work on an inspection, maintenance or deviation task, they immediately have access to the latest knowledge to ensure previous mistakes will not be made again.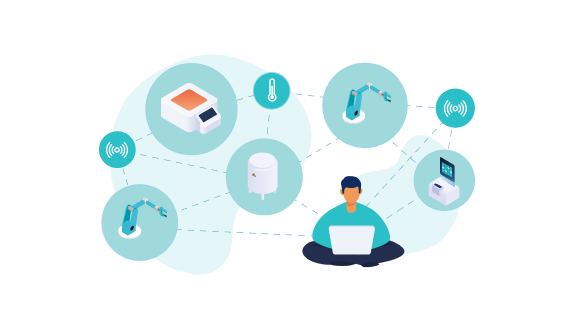 Integrated workflows for Continuous Improvement
4Industry ensures your operators always perform their tasks the right way. However, 4Industry will not prevent deviations from happening. But when they do occur, a diligent Continuous Improvement process should be initiated based on e.g. FDA 21 CFR 820 and ICH Q10. 4Industry provides an integrated set of workflows to drive Continuous Improvement. You can register deviations, perform root cause analyses and implement the right Corrective Action and Preventive Actions (CAPA), stimulating continuous improvement of your manufacturing operations.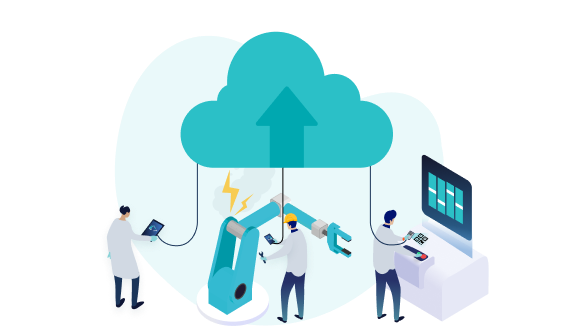 Connected Workers are essential for Pharma 4.0 success
Easy & fast designing
Like so many other manufacturers, pharmaceutical companies are also embracing Industry 4.0 to drive production efficiencies. But what's the key to make Pharma 4.0 initiatives successful? According to Gartner, it's all about putting the operator at the center of your 4.0 initiatives. Since 4industry easily integrates with multiple (cloud-hosted) data warehouses to ingest anomalies, the right operator actions like (preventive) maintenance, inspections and deviations are triggered. That way, operational data ends up in the hands of those that can make optimal use of it: the operator. Another critical success factor for 4.0 initiatives is to pick the right use case. A connected worker platform like 4Industry not only supports you to structurally capture deviations and perform root cause analysis, it also allows you to identify the right use cases to apply 4.0 technologies.
 
Trusted by our customers and partners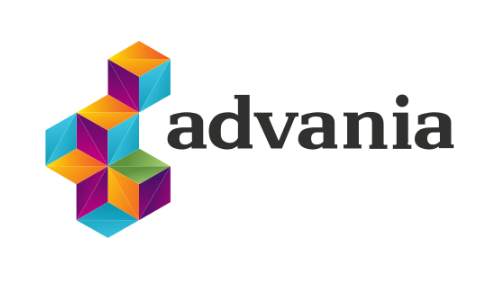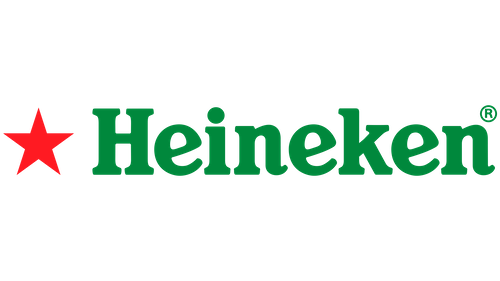 Did 4Industry spark your interest?
Get in touch!
You'll hear from us within 1-2 business days.