Connect all your workflows with Automation Designer
Easily create end-to-end digital automation workflows in Automation Designer—from simple productivity to complex transformation—in a no-code, natural language environment.
Codeless automation
Easily create automations without writing any code. Just drag & drop actions, like an If This Then That rule, to arrange processes the way you want. You can send out a weekly report with safety incidents, a push notification to a manager if a line breaks down or escalate defects that haven't been solved within 30 mins. Anything is possible in Automation Designer. Feel free to share your use cases with us!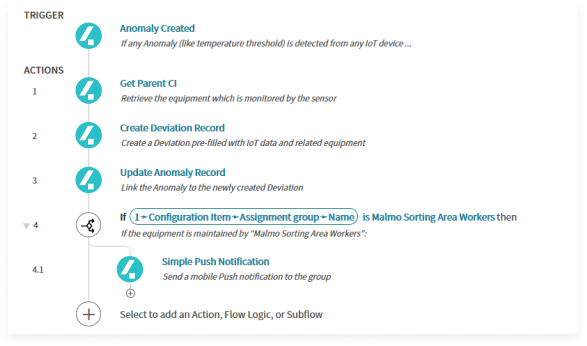 Trigger new flows at any event
The first step in the Automation Designer is to trigger a flow. You can trigger a flow on any data point in the system, like a defect/tag created by an operator, an IoT event or a stop sent by MES. Even a weekly/daily recurring flow or changes in the data like a completed analysis can automatically trigger knowledge article creation, for example.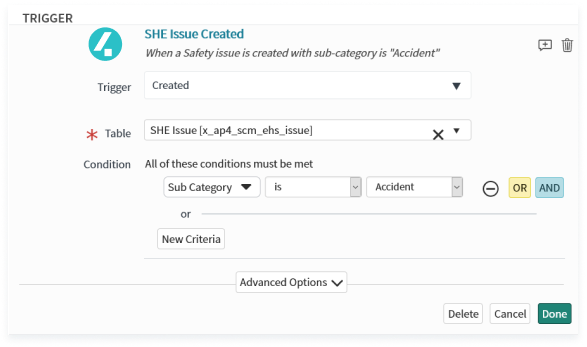 Unlimited number of actions
A flow consists of a trigger and an unlimited number of actions. The platform comes with 60+ different standard actions. Examples are: Send Email (with report), Send Push Notification, Create Deviation, Send Assessment, Create Maintenance Request, Escalate Task, etc. Download the full list of available actions and example use cases below.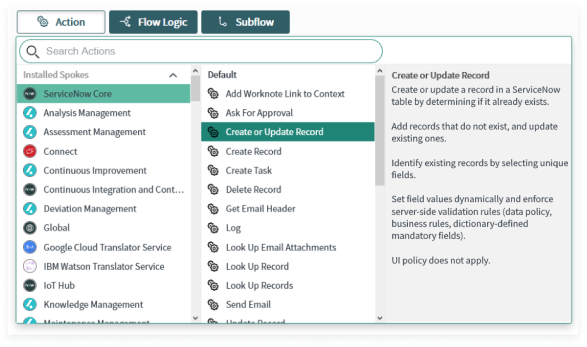 Use any data source
A connected worker platform like 4Industry is not the only system on your factory floor. That's why flows can be triggered or can trigger actions in external systems like IoT or MES systems.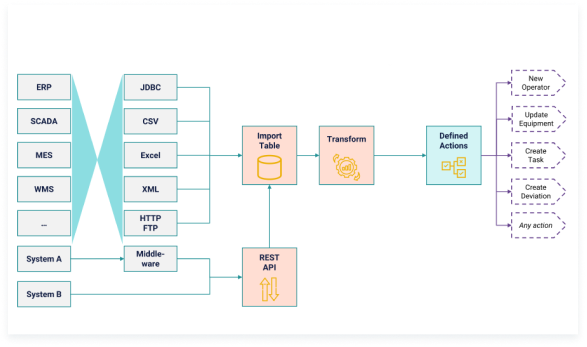 Benefits
Boost worker productivity with Automation Designer
Use data generated by 4Industry or sent by integrations to automate actions to increase worker productivity. Are you ready to add real value to the shop floor?
4INDUSTRY MODULES
Other modules that might interest you…
News & blogs
Read our latest blogs