Mobile incident & observation system
Operators can quickly report incidents and observations with our easy-to-use mobile app. Based on the classification of the reported issue, they can initiate several actions like a notification, investigation, or witness interview. All data is available in real-time and recorded for future analysis. Live EHS management dashboards enable you to analyze safety trends on a local or even global level.
Streamline Permit To Work workflows
Make Safe Work Permits a real breeze with our mobile app, which includes time-saving features like digital sign-off and push notifications. You can even automate and suggest steps based on historic and master data. Administer a safe way of working through assessments, preventive countermeasures, and Last-Minute Risk Assessments (LMRA).

We support all kinds of permits, ranging from Hot Work, Cold Work, Electrical, Confined Space to Ground Disturbance and others.
Safe. Safer. Safest.
Foster a safety culture on the factory floor by creating awareness of safety measures at task execution.
All tasks contain a safety panel that shows required PPE, LOTO Level, and safety measures.

EHS procedures and manuals are stored and managed through Knowledge Management. These can be easily shared with other global plants.
Trusted by our customers and partners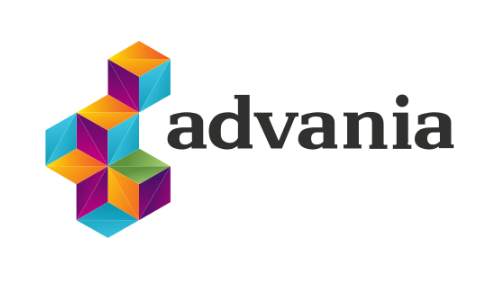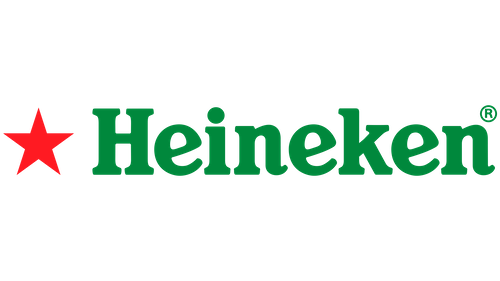 Maturity Matrix
Check out what your plant safety management maturity is by using our maturity matrix.
Download the pdf for free.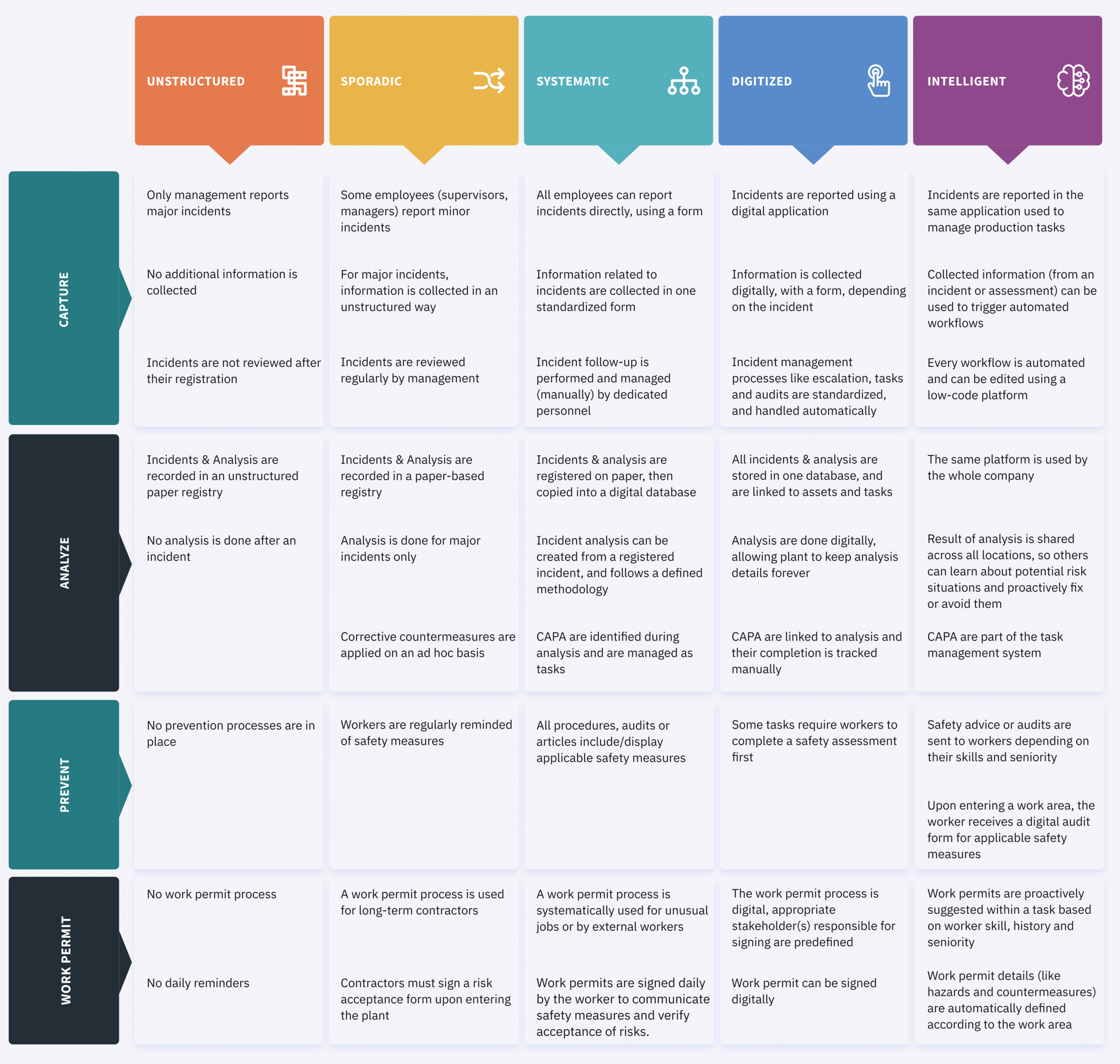 Capture & analyze to improve
A single database makes it easier to understand why and where things go wrong. With our EHS modules, you can easily plan continuous improvement activities or improve current safety procedures.
Get alerted when an observation or incident is made during an assessment or task.

Leverage historical data from all of your plants to create a single overview of what's happening and what can be improved.

Mitigate risks by capturing data from audits like GMP or 5S, and store them for future use.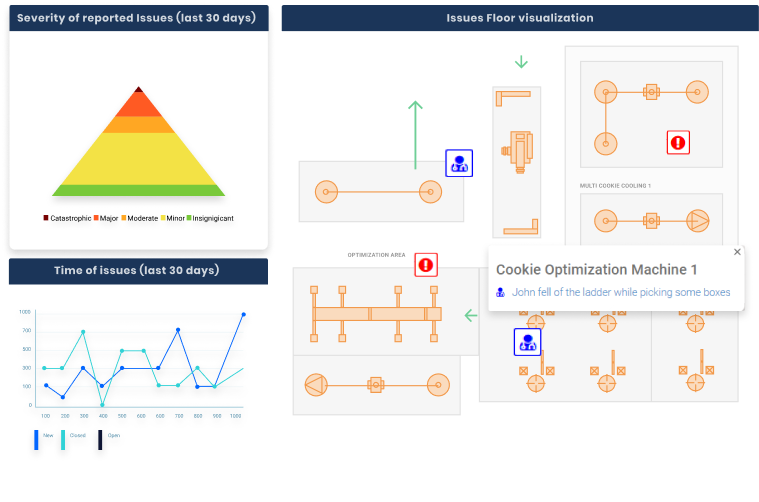 FEATURES
We take safety to the next level
Audit & Inspection Management
Investigations & Root Cause
Benefits
Prevention is everything
Our EHS modules for the shop floor focus strongly on incident prevention. Using your plants' EHS reports, you can drive continuous improvement globally and have a better understanding of where you can improve to make the workplace safer.
Statistics
Why optimizing Environment, Health & Safety processes matters
4INDUSTRY MODULES
Other modules that might interest you…
News & blogs
Read our latest blogs