Make your IoT manufacturing data actionable
Add sensor data to your operator workflows to increase work performance with our Internet of Things (IoT) manufacturing integration layer.
Connect existing IoT solutions
Have you already connected your machines to Internet of Things (IoT) manufacturing platforms? No problem: We can leverage your existing IoT investments, as 4Industry's unique IoT Bridge feature uses MQTT to integrate seamlessly with existing platforms like Azure IoT, AWS IoT, and others.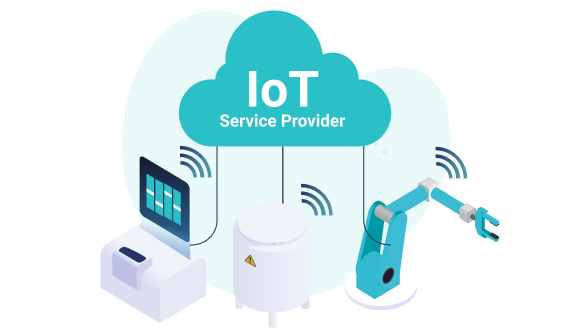 Instant reaction by operators
Give your operators a uniform work experience by gathering all their tools and workflows behind the single pane of glass of a smart device, on which they can easily start actions like defect handling, task execution, work instructions, or plan maintenance. Notifications alert operators about (possible) issues and go paired with auto-suggested knowledge info that help them achieve a quick fix, drastically decreasing your Mean Time To Repair (MTTR).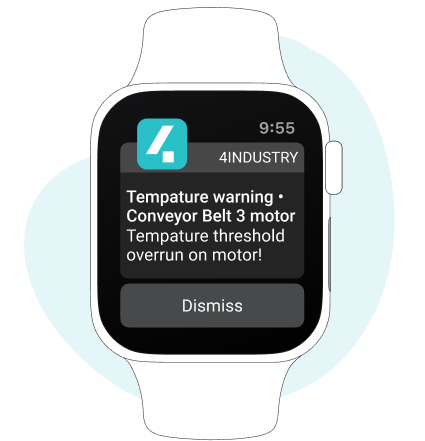 Automate IoT data responses or trigger events
If you set critical ranges for your machine data, your Internet of Things sensors can trigger alerts, flows, and integrations to automate work. Through 4Industry's auto-assignment functionality, the system automatically picks the best operator(s) to work on a certain issue.
Enrich IoT with contextual data
Thanks to a complete task and equipment overview in real-time (including history), you can contextualize your Internet of Things manufacturing information. Know exactly which machines are linked, what their purpose is, how important they are, etc. You can use this info in your automated decision-making process to give your automation efforts a higher success rate than without this context.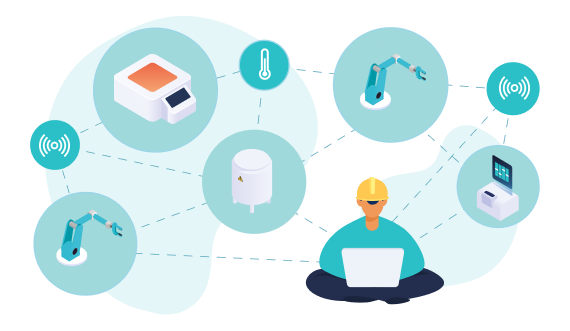 Statistics
There's a lot to gain from IoT in manufacturing
4Industry modules
Other modules that might interest you…
News & blogs
Read our latest blogs