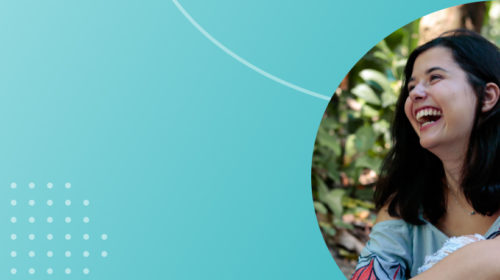 Meet Louise, user interface (UI) designer at

4Industry
In this series of blogs, we're introducing you to the people who work on the development of 4Industry behind the scenes. This edition is about Louise, our user interface (UI) designer.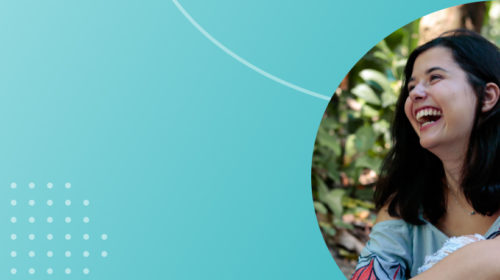 Having studied Industrial Design in Brazil and the United States, Louise works on developing 4Industry's user interface, striving to create an in-app experience that's optimally intuitive to its users on the factory floor. At the same time, she's finishing up a Master's degree in Design for Interaction.
In this interview, Louise talks about her day-to-day work, the complexities that come with designing the user-side of a Connected Worker Platform, and the things she likes most about working at 4Industry.
What do you do on a day-to-day basis?
Essentially, it's my job to guarantee that 4Industry has an optimal user experience. Practically, that means that I transform abstract concepts and criteria for new features into intuitive mobile and desktop interfaces.
I work closely together with our CEO, Luc; our Engineering Manager, Michiel; and our Technical Lead, Jesse. Together, we ensure that 4Industry's features are designed in a way that matches our customers' requirements and doesn't deviate too drastically from what's common in the manufacturing industry.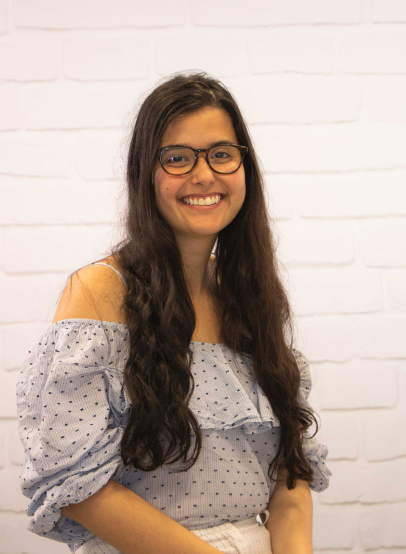 What are the biggest challenges you run into?
Working on something as complex as 4Industry is a challenge in itself—a very exciting one! 4Industry is a very extensive product with many intricate features. Successfully designing those requires a thorough understanding of the product and the context in which it is used. I've found it essential to figure out what a feature's goal is within a factory and how its manual equivalent on the shop floor is performed. Knowing these things is essential to making designs that seamlessly fit with how operators already work.
How do you guarantee that the designs you make are as user-friendly as possible?
Another tough challenge! Well, when I design a new feature, I'll generally start out creating a flowchart. This ensures I correctly understand the flow of actions within a feature and the different scenarios that can occur when someone interacts with it. Then, I'll think about how I can create interfaces that allow users to navigate that flow as smoothly as possible.
It's crucial that users understand how to navigate a feature, how things work, where to find things, and so on. Certain designs unavoidably include a lot of on-screen information, and it's my job to present this in as simple a way as possible, so operators can understand something regardless of its complexity.
How do you ensure that our customers are satisfied with the end-result?
We validate our interface designs to the customer before a feature is fully developed. That way, we can gather feedback and make improvements early on instead of after something is released.
What about your job gives you the most satisfaction?
I really enjoy the challenge of transforming something complicated into a straightforward interface interaction. Some features are very difficult to design, and it's therefore very satisfactory when we hear that our customers are enthusiastic about them!

What are the skills anyone in your position should be proficient in?
I think this applies to any type of designer, but it's important to be a good listener. Naturally, everyone has their particular preferences, but in the end, we must make our designs with the end-users and stakeholders in mind. Flexibility is key: you can't always do things like how you've imagined them, but need the flexibility to think of creative alternatives.
Also, it's important to have the inherent curiosity and initiative to do research and learn about new things. In my day-to-day work, I'm always dealing with unfamiliar concepts and practices. I've never worked in a factory, so it's not a familiar environment to me. It's therefore necessary to be able to conduct research to make unfamiliar things concrete. Additionally, staying up to date about best practices and industry trends is key.
Which professional achievement are you most proud of?
I'm proud of how my career has progressed in general. I studied Industrial Design, so I've learned everything I know about UI design from doing it in practice. I'm therefore very proud of the position I am in now.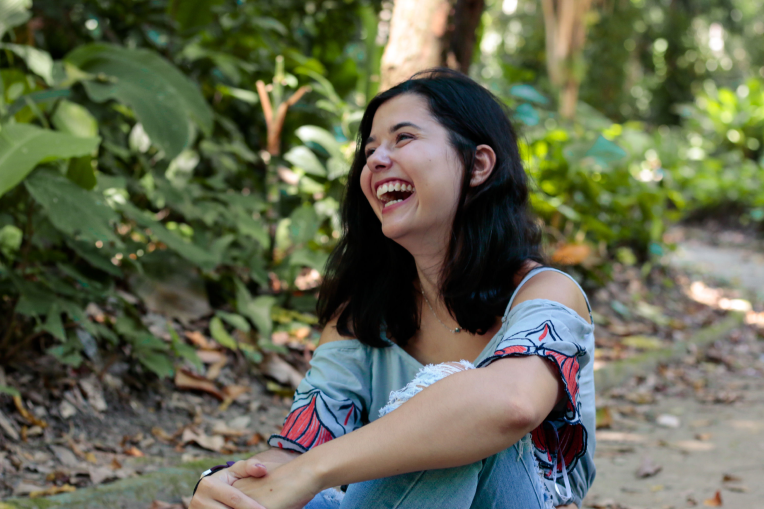 What do you love most about working at 4Industry?
I think our product is very interesting to work on, as it has a lot of complex and innovative features. The company itself has a lot of nice people who come from all kinds of places in the world, and there are lots of fun events to participate in. What also stands out is that I have an open channel with my superiors. Luc and Michiel are easy to reach when I need help, and always open for a good discussion.
Related Articles