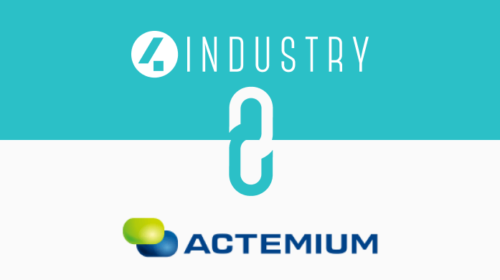 Actemium and 4Industry Announce

System Integration Partnership
Actemium and 4Industry have entered into a partnership focused on helping manufacturers with their Industry 4.0 transformation.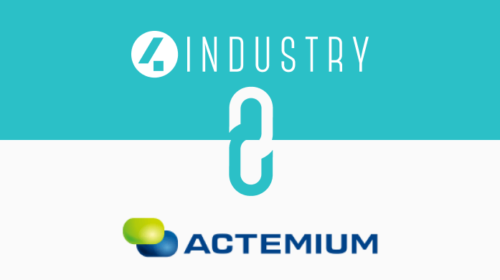 Utrecht, January 2022 – Actemium, the VINCI Energies brand dedicated to industrial processes, and 4Industry, the mobile-enabled connected worker platform, have entered into a partnership focused on helping manufacturers with their Industry 4.0 transformation.
4Industry is a connected worker platform that helps manufacturers improve OEE and increase safety. Its intuitive, mobile-enabled platform enhances employee experience and productivity by streamlining and digitalizing paper-based workflows. Actemium's customer portfolio, global reach and vast expertise in MES integration make them an ideal partner in meeting the increasing market demand for Industry 4.0 solutions. Actemium will function as an independent seller and system integrator of the 4Industry product.
Actemium is a major provider of industrial solutions and services. Its goal is to help customers transform into high-performing Industry 4.0 operations. Actemium already does this with MES integrations, but was also seeking for a solution that would help their customers transition operators to connected workers.
"We see 4Industry as a fully integrated, modern solution that's built on a very reliable platform: ServiceNow. We have a partially overlapping client base consisting of manufacturers with a global, multi-plant operation. Actemium and 4Industry are therefore on the same page in our approach to digitalizing the manufacturing world, which makes this partnership very promising." says Frits de Raad, Principal Data Analytics at Actemium Veghel.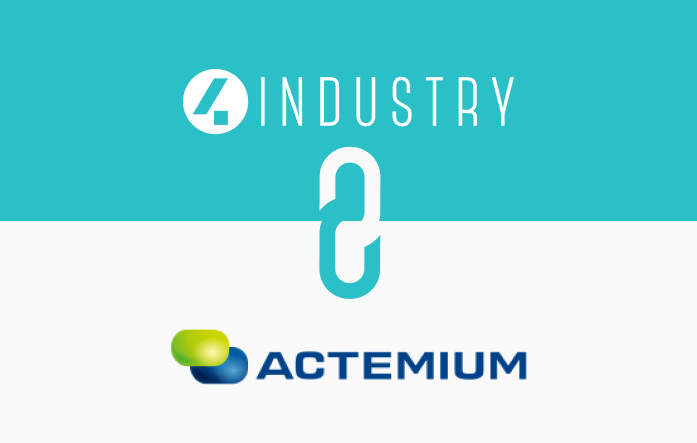 The Industry 4.0 revolutio

n
The onset of digital technology like IoT, AI, machine learning and Big Data has kindled a new revolution in the industrial world. By digitalizing paper-based workflows and making data actionable, connected worker platforms like 4Industry can help manufacturers transform into highly efficient, self-optimizing businesses. The partnership between Actemium and 4Industry opens up a new chapter in this digital transformation.
About 4Industry
4Industry is a revolutionary connected worker platform that helps manufacturers digitalize their paper-based workflows and increase safety, OEE and productivity. Its smart platform functions on various digital devices and makes work simple and straightforward for operators. 4Industry utilizes innovative technology like IoT, Way Finding and smart devices to transform and enhance industrial workflows, helping manufacturers create a future-proof business in the process.
Contact
Laurens de Koning
Laurens.de.koning@plat4mation.com