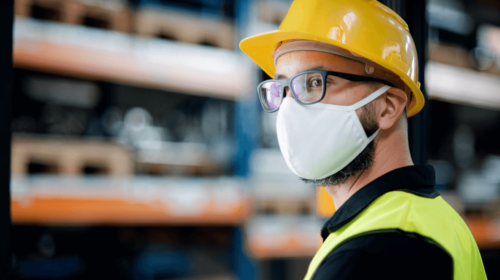 4 ways digital helps manufacturing

during COVID-19
Digital manufacturing during COVID-19 can be a real life-saver for manufacturers. We explain how it can help you in 4 ways.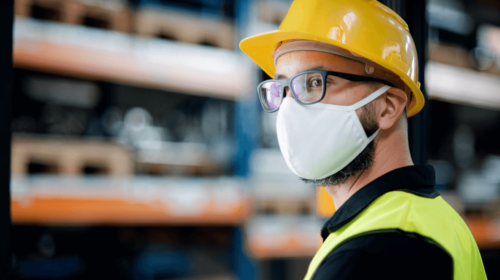 The coronavirus is holding the entire world in a firm grip, including the manufacturing industry. Where some manufacturers have had to shut down their plants entirely, others are struggling due to drops in demand or lack of essential supplies. Opposed to other industries, frontline manufacturing staff can't take their work to the safety of their homes. Plant leaders are therefore looking for ways to navigate through this crisis and adapt to the next normal—a long-lasting period of uncertainty combined with stringent hygiene measures and physical distancing. With the majority of manufacturers still working with paper-based processes, we'd like to emphasize how you can benefit from digital manufacturing during COVID-19.
1. Digital is 24/7 accessible
If your frontline workers or engineers are absent and their knowledge and skills aren't accessible, tasks can't get done and production downtime may increase significantly. Moreover, if your manufacturing company is global, the pandemic restricts you from flying your specialist engineers to repair specific equipment. Thanks to a Digital Manufacturing Operating System (DMOS) like 4Industry, you can capture both explicit and implicit knowledge. Implicit knowledge covers the skills and expertise that's in the heads of your employees. Explicit knowledge are SOPs, manuals, procedures, safety measures, OCAPs, OPLs, etc. To make explicit knowledge effective in digital form, you'll need to slice and dice the information for quick and easy searching. When you start digitizing, you begin with capturing explicit knowledge first. Over time, implicit knowledge is collected by registering deviations/defects including corresponding solutions. This will create an actionable knowledge base full of valuable information, readily accessible to all manufacturing staff from their mobile devices—all over the world. This means you don't rely as much on specialist engineers or critical frontline workers that are out sick or who have left the company, as any operator has access to deviation/defect solutions anytime, anywhere. That's one way digital manufacturing benefits you during COVID-19.
2.

Do more with less people
By centralizing knowledge with 4Industry, you can quickly transfer knowledge to existing and new employees. There's no need for your experienced staff to guide them—allowing them to work at their full potential. Moreover, when working with digital work instructions, work and tasks are pre-assigned—making huddles superfluous. Sharing best practices across plants and regions also saves valuable time and resources. More efficiency gains can be achieved through information assignment based upon rules or by pushing specific knowledge in certain workflows, like an equipment startup procedure that is being triggered in a specific SOP. Providing the right information to the right worker at the right time will lead to major efficiency gains—allowing you to do more with less.

With some plants starting to produce products that they normally don't, like masks or respirators, 4Industry supports frequent line changeovers and start-ups by capturing the procedure once, after which workers with minimal training can produce a high-quality product. Since less than half of plant workers are fully capable at a range of non-production tasks like machine startups*, this will greatly enhance worker employability. Plus, the mean changeover time for primary production lines/processes is 42 minutes*. 4Industry can significantly reduce that time, helping you maintain productivity.
Source: PSbyM Process Industries Performance Study 2019
3. Provide a COVID safe work environment
The number one priority of every company in this crisis is to prevent employees from contracting the virus. With repeated outbreaks, frequent updates to safety policies and guidelines will be necessary to include hygiene measures, instructions on the use of additional Personal Protective Equipment (PPE), rules and measures for physical distancing, information on travel bans, etc.
In a crisis like this, it is important to update employees on a daily basis and repeat messages to make sure new safety measures are followed. Location-based tracking via iBeacons/Wi-Fi/GPS in 4Industry allows you to send out push messages to workers entering areas where additional safety measures apply. These messages can be anything, from "Remember to wash your hands" to "Please refrain from using communal areas". The same technology also allows you to locate and track how many employees are present per space or area in your factory, which is perfect for controlling physical distancing. Alternatively, a DMOS allows you to execute staggered task assignment in each production area, thus limiting the amount of people per area.
Mandatory QR code scanning per production area can help you communicate safety measures as well or block workers that haven't obtained the latest Permits-to-Work (PTWs). You can also easily standardize new safety guidelines by including them in SOPs, Permit-to-Works (PTWs), One-Point Lessons (OPLs), Out of Control Action Plans (OCAPs), etc., as these are all digital. A worker will then have to verify they've followed the guidelines by entering a digital signature. digital manufacturing COVID-19
Keeping employees up to date will also help you battle high absenteeism rates. So will two-way communication. Make the opinions of your employees matter by inviting them to submit ideas for improvement. Thanks to digital idea registration in 4Industry, employees can monitor the status of their idea—creating a high level of engagement.
Sending out a pre-work survey to employees to confirm they do not have any COVID-19 symptoms is also possible thanks to easy creation of digital forms in 4Industry. You can even ask workers to share their whereabouts since their last shift, and verify they understand new health and safety guidelines. In the event a worker tests positive for coronavirus, you can track down the whereabouts of the employee based on digital task and worker location history. Not only will this aid contact tracing, such a form also reminds employees to avoid the risk of passing the virus on to coworkers.
4. Working mobile drives productivity
In the next normal, physical distancing will play an important role, requiring you to avoid any unnecessary contact between personnel. A digital, mobile way of working on the factory floor minimizes the amount of contact and resources required to run the shop floor. Via digital knowledge management, 4Industry empowers operators to work autonomously, and keeps your employees safe via remote collaboration. Moreover, it helps you drive productivity by eliminating human error. With 23% of breakdowns caused by human error, this is a real productivity driver. digital manufacturing during COVID-19

Plant directors have long managed performance from the factory floor. But with physical distancing, this becomes problematic. With the ShopFloor dashboard in 4Industry (below), plant leaders have real-time insight into shop floor activities, enabling you to monitor maintenance and changes performed on production lines remotely. Combine that with strong digital reporting features and you're able to monitor and steer your Overall Equipment Effectiveness (OEE) without being present.
Related Articles