Proudly, we bring you the 4Industry Nevado release. This release is packed with user experience enhancements and a whole new range of mobile features.
User Profiles
With the help of User Profiles, you can now predefine the mobile appearance by determining what Modules, Actions and Lists workers see: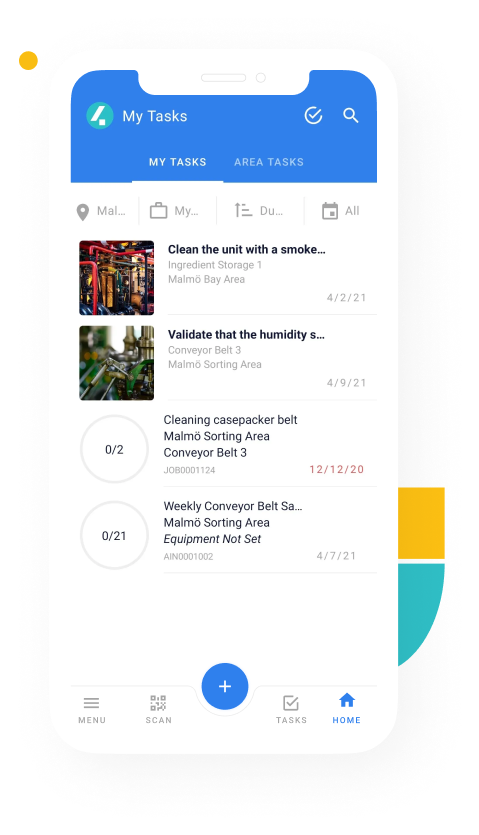 User Profiles allow you to filter out any unnecessary information workers get to see, so they can quickly navigate the mobile 4Industry app—helping them perform their jobs faster.
Home Page
The new home page gives workers a clear starting point when working from the mobile app.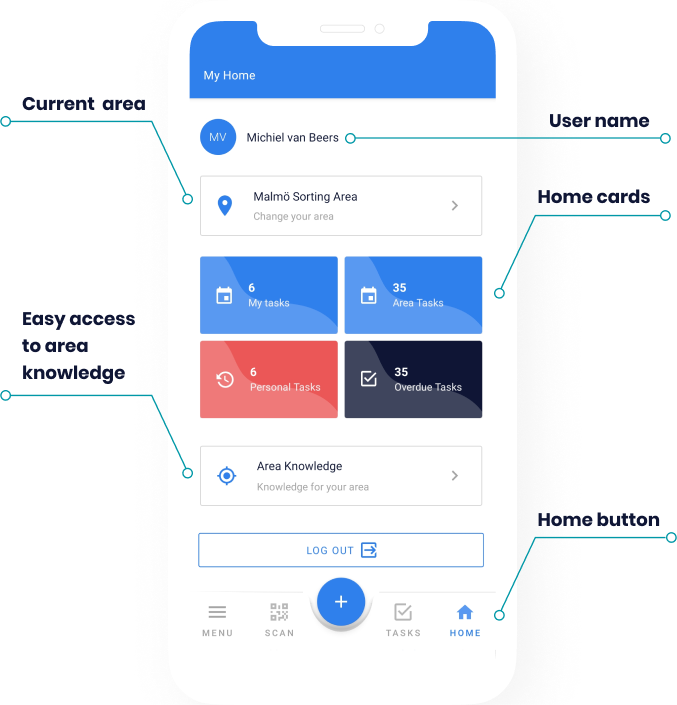 The page provides an overview of the currently selected work area and grants easy access to Area Knowledge. You can set the Home Cards per User Profile and show work-related information based on predefined filters, like '35 overdue tasks' and '6 personal tasks'.
The home button can be found in the lower right corner of the mobile app.



Manual Work Planner
Planning tasks manually can be pretty time-consuming. Until now! With the Manual Work Planner, you can easily plan Task Definitions for Work Areas and Shifts over a longer period by simply checking the desired time slot boxes.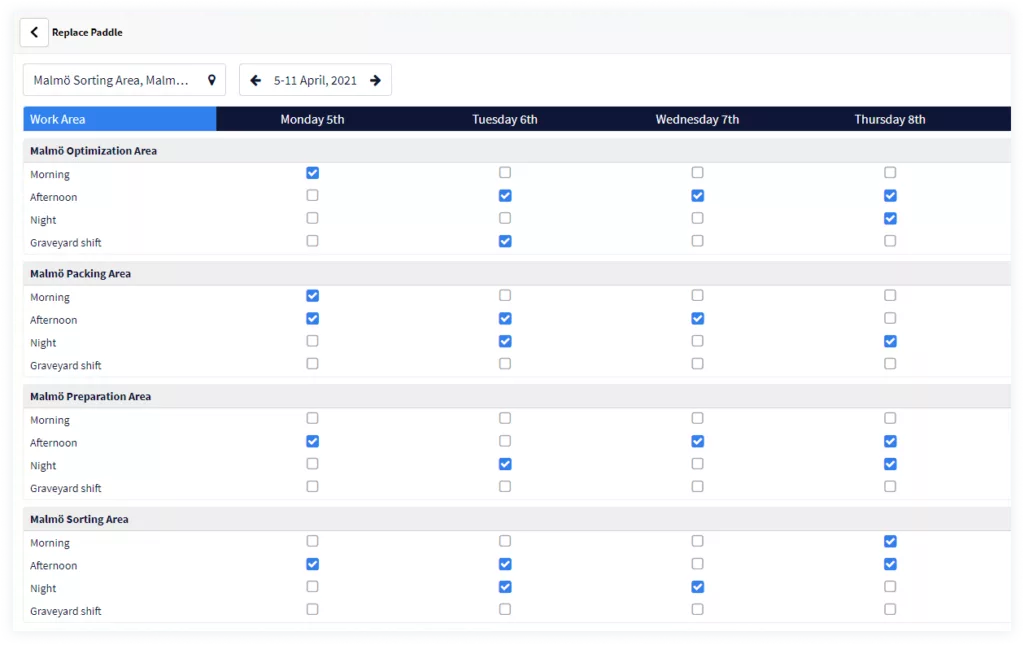 There are three ways to get to the Manual Work Planner:
Manual Work Planner module
This will open the Work Area view. Which area is displayed is predefined in the User Profile.
Published Task Definition form
For e.g. Assessment, Job, Maintenance. Clicking the Open Planner button will display the Task Definition view.
Work Area record
Clicking the Open Planner button will take you to the Work Area view.
The Manual Work Planner comes with two views:
Work Area view
This view shows one Work Area, which can be changed in the top left corner. You can add multiple Task Definitions to the area. Easily add a task definition by clicking the Add Task button in the top right corner.
Task Definition view
This view shows one Task Definition, which cannot be changed, though you can add multiple Work Areas. The displayed Work Areas can be changed through the multi select dropdown in the top left corner.
Work Area View

*
The Work Area view is a one-stop-shop for workers when it comes to knowledge and active tasks that are linked to a work area. The new design includes a top header with an image, name and code of the work area and comes with the option to look up the location and browse any related knowledge: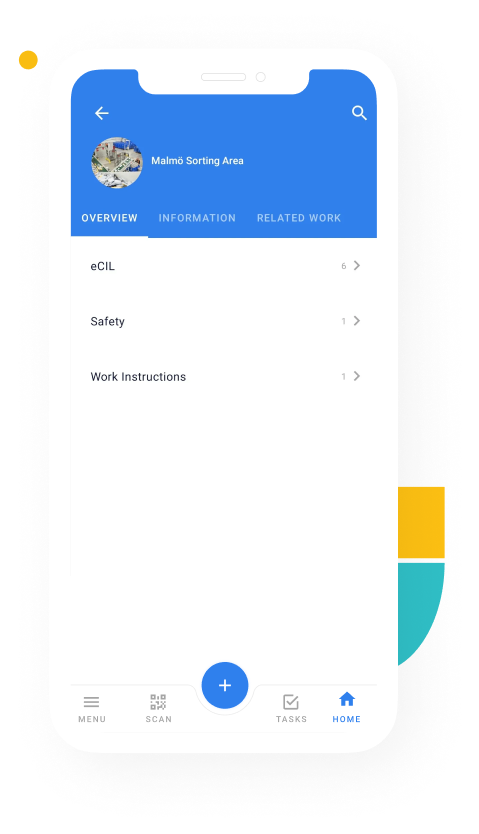 It's three tabs grant easy access to:
All knowledge related to that Work Area (Overview)
Information about the Work Area (Information)
All tasks for that Work Area (Related Work)

*This feature is not entirely new in the 4Industry Nevado release, but we've revamped the UI experience, which is worth mentioning.
What's more to come?
Now that we have presented you the 4Industry Nevado release, this is what you can expect from us in the future:
Video support
Landscape view
Enhanced accessibility
New UI design for Operator Workspace
Attachment support