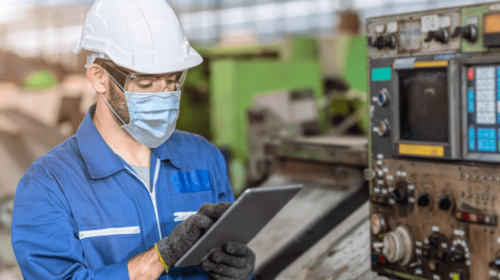 The 7 Steps to Improve 

Autonomous Maintenance

in your Factory
An effective Autonomous maintenance in your factory starts with the operator. In this blog post, we're taking a deep dive in the 7 steps.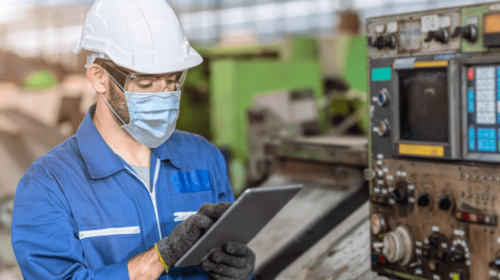 An effective maintenance operation starts with the operator — a strategy known as autonomous maintenance (AM). A key component of total productive maintenance, AM places the responsibility of routine maintenance practices, such as cleaning, inspection and lubrication (CIL) tasks, on operators. Doing so increases their knowledge of equipment and frees up maintenance staff for more complex tasks. AM also improves operators' ability to identify and correct faults early before these minor issues develop into long-term problems.
Although there are seven steps in the AM process, manufacturers rarely get past number three. Fortunately, the right digital tools can help. In this blog post, we're taking a deep dive into AM, including the ways connected worker platforms can help you get to the last step — the implementation of true autonomous maintenance — faster.
1. Clean the Machine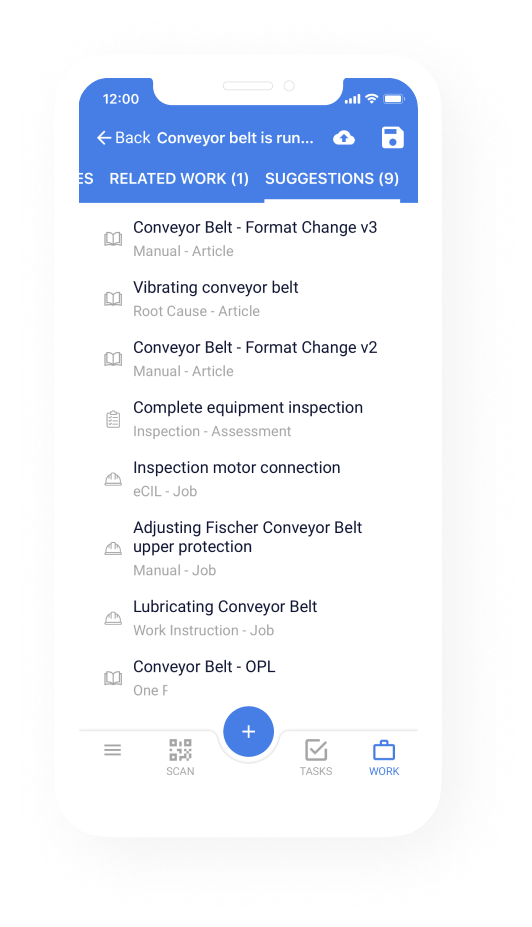 Cleaning the machine enables workers to uncover and address any defects or contamination issues, all while taking greater ownership of their equipment in the process. Connected worker platforms facilitate this step by making it easier for operators to register, resolve and perform audits on their machines. For example, an operator may discover a belt is vibrating more than it should. Using his smartphone, he takes a picture of the machine and inputs details about the issue. The connected worker platform automatically suggests a work instruction to lubricate the machine.
The deviation management module compiles these and similar issues, and then feeds the information into a dashboard that provides the AM team with an overview of all the deviations. Workers can even perform daily audits to keep track of their progress during this stage. The system's assessment management module creates audits, assigns them to the auditors and allows the execution of audit forms on mobile devices.
---
2. Remove the Cause of Equipment Defects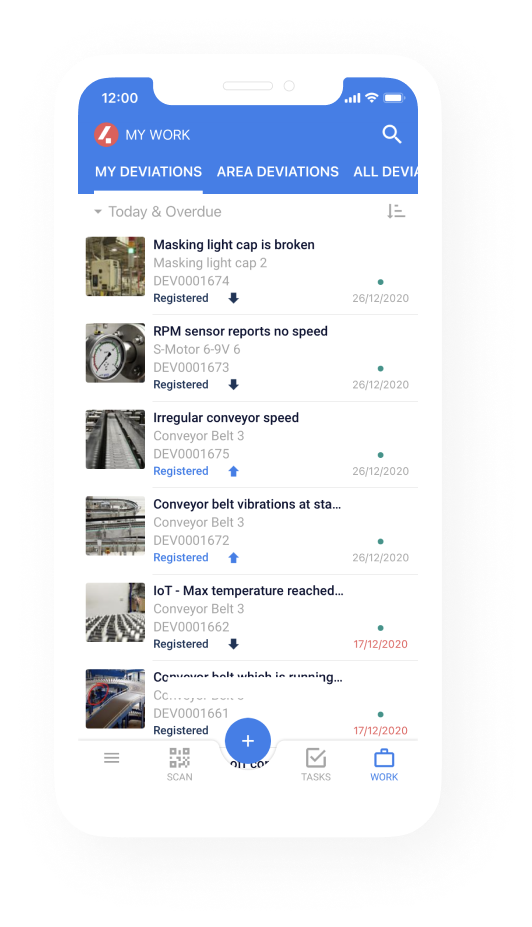 This step involves resolving the cause of an equipment defect as quickly as possible, whether by removing the source of contamination, restricting the source so that it's limited to a specific area or improving the cleaning methods if the first two solutions aren't possible. The goal of this exercise is to keep the work area as clean as possible, enabling workers to detect any future defects more quickly. Using a connected worker platform, workers can quickly report and categorize a source of contamination within the deviation management module. This module also provides a helpful overview of any outstanding deviations that have yet to be resolved.
3. Standardize CIL Practices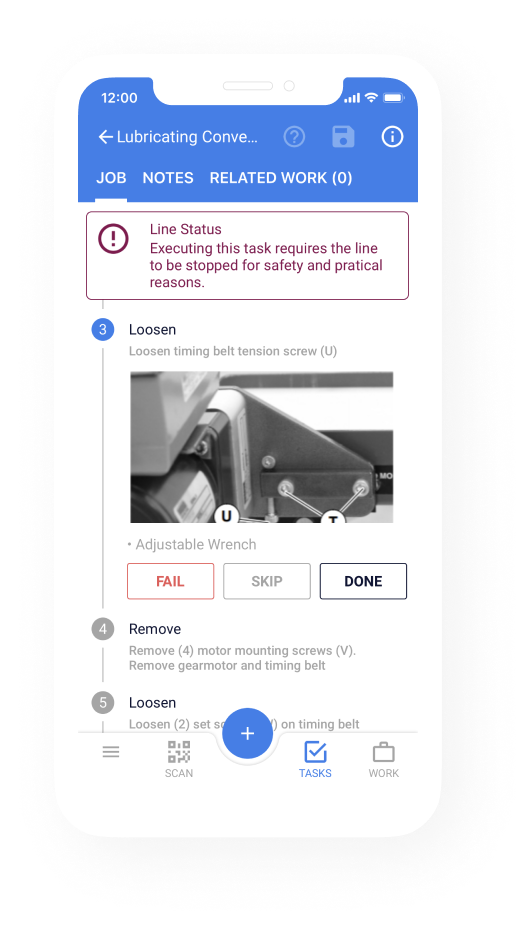 Once everything is tidied up and fixed, you'll want to make sure a defect doesn't happen again. One way to take proactive action is to standardize all CIL tasks — something that is usually tracked manually on paper or spreadsheets. Connected worker platforms improve this process by automatically generating CIL tasks within the app. In addition, its integrated smart form feature enables operators to execute their jobs quickly and efficiently, and the system even includes helpful pictures, videos and step-by-step instructions to aid the operator in his or her job. The platform's reporting capabilities provide supervisors with a clear overview of executed jobs, including the duration of each step, enabling them to easily pinpoint where improvements can be made.
Once you identify a WHY as the root cause, the platform automatically stores the answer to the RCA record. You can also input additional information about the issue, including the WHAT, WHERE, WHEN, WHO and WHY, as well as any countermeasures. You can even request maintenance directly from the analysis application.
4. Invest in Operator Training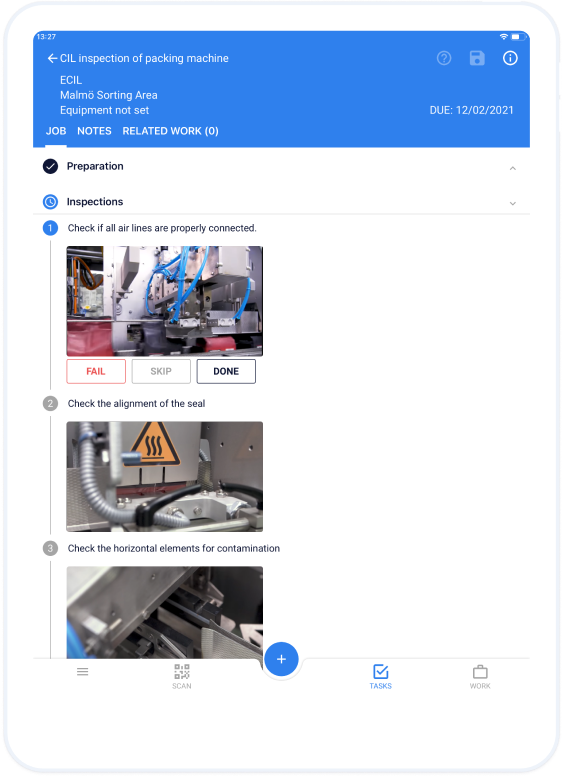 This critical step involves training operators to be able to identify and resolve deviations quickly by understanding their machine better. During these training sessions, which are usually conducted by the maintenance department, operators learn to inspect their machines using all five senses, ultimately growing more familiar with their equipment. The goal is to empower them to take over some of the inspection tasks that are usually handled by technical personnel. To aid in this process, connected worker platforms offer clear, step-by-step instructions on inspections or job tasks, enabling the operators to gradually take on more complex tasks.
5. Learn and Execute Autonomous Inspections
This step involves transferring machine inspections from maintenance personnel to operators, allowing them to learn more about their machines and become more autonomous in the process. It's important for an organization's management and maintenance departments to support this step, with the maintenance department training operators in the inspections and various tasks. Doing so will minimize equipment breakdowns, avoid needless downtime and free up technical personnel for higher-level tasks.
6. Organize the Workstation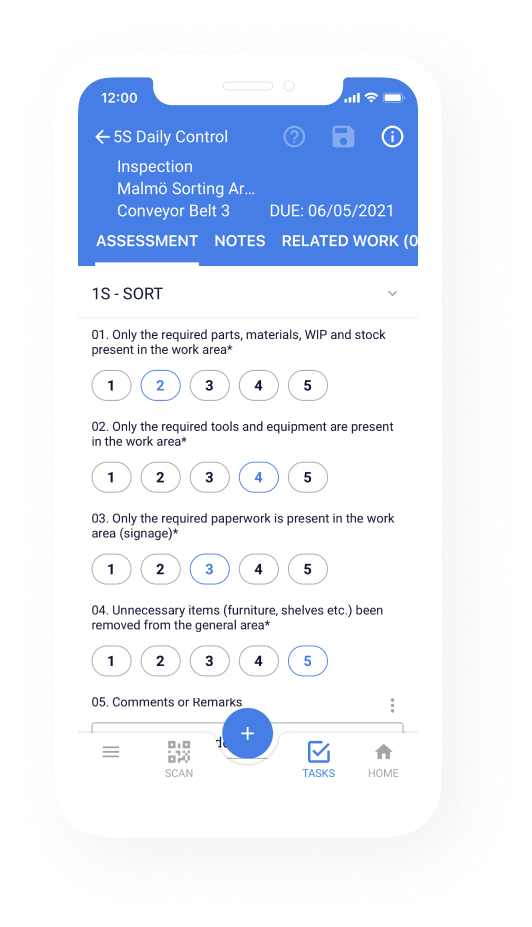 By organizing their workspace, operators can easily see where deviations may occur — or have occurred already. For example, in an unorganized workstation, it can be difficult to notice when a defective product has left the production line. Organizing the workplace makes it easier to identify these subpar products before it's too late. Connected worker platforms can assist in planning regular 5S audits to check that everything is in order, and they can even automate the creation of deviations depending on the result of the audit. Improving visibility in this way is a big step toward eliminating production defects entirely.
---
7. Achieve True Autonomous Maintenance
At this final step, the operators have taken ownership of their equipment and feel it is their responsibility to take ongoing care of the machines. They'll also deal with any new deviations or sources of contamination immediately and will continue to work closely with maintenance staff. Very few deviations, equipment breakdowns and accidents will occur on the production floor at this final step.