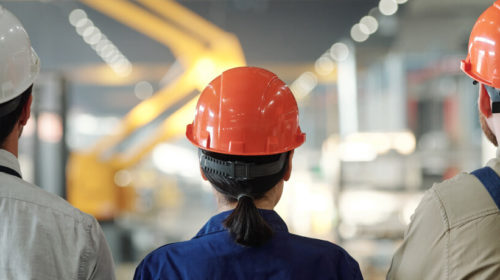 How to Tackle the

Labor Shortage

in Manufacturing with a CWP
The labor shortage in manufacturing is only set to increase the coming decades. Luckily, a Connected Worker Platform can do a lot to prepare your organization.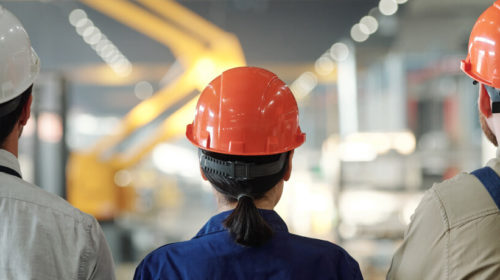 The labor shortage in manufacturing is only set to increase in the coming decades. It's estimated that 2030 will see a global labor deficit in the manufacturing industry of almost 8 million people, which equals over 600 billion in unrealized output. An aging population and plummeting birth rates are often cited as the underlying causes of this phenomenon, which, it should be noted, isn't endemic to the West; countries like Hong Kong, Japan, and India are dealing with a workforce crunch as well.
It's clear that dealing with this issue is an urgent task for manufacturers.
Many try such things as offering higher wages, better benefits, and so on—but to no avail.
In this blog, we'll explore an unexpected solution to the workforce crunch: Connected Worker Platforms.
The Two Major Workforce Problems in Manufacturing
Let's start off with a quick rundown of the biggest workforce-related difficulties in manufacturing.
1. Attracting and Retaining a Millennial and Generation Z Workforce
The so-called baby boomer generation of manufacturing workers is slowly going into retirement.
That isn't necessarily a problem in itself. People can't work forever, and must retire at some point.
The problem is that manufacturers are having difficulty attracting and retaining a new, younger workforce.
There's already a global shortage of 2 million manufacturing workers, and that number is only set to increase.
So why has shop floor work suddenly become so unattractive to young people?
Well, the simple answer is that the world has rapidly and radically changed over the past decades, while the manufacturing industry—at least in the shop floor area—has stood still.
We now live in a whole new world wherein any information, services, and tools are always present behind the single pane of glass of a smartphone screen.
The Millennial and Z generations are completely immersed in this technology, which is why they're often called 'digital natives'.
As 4Industry's President of Sales Laurens de Koning commented in a recent podcast, they are used to getting anything they want instantly with just a few taps of the finger—whether it's a movie, a bag of groceries, or a plane ticket.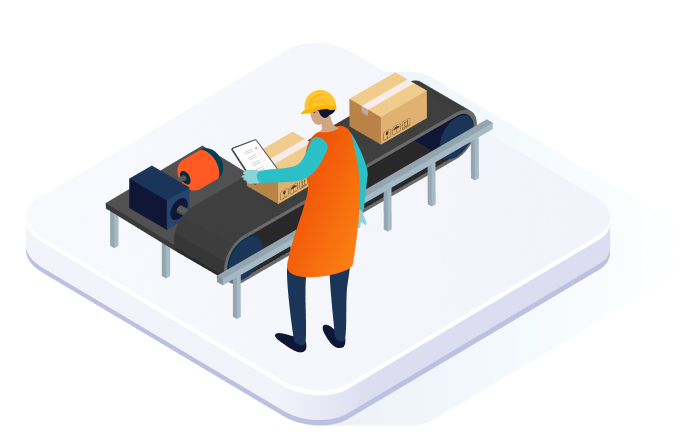 It's no surprise then that the paper-heavy and largely manual processes in most factories are extremely off putting to them.
Why spend all day scribbling on audit forms, looking for binders, and printing out work instructions, when you can do something more stimulating elsewhere?
Young people want to use the same technology at work that they use at home.
They crave the easiness and simplicity of digital technology.
Filling out paperwork is a drudge—especially if it's repetitive. Young people expect computers to do the boring stuff, so that they can do the things they love (like getting their hands dirty on the shop floor).
2. Training and Upskilling (New) Workers in a Fast-changing Industry (and World)
Supply chain disruptions, shifts in customer demand, the labor shortage, and other industry-shaking phenomena have made it more urgent than ever that factories are flexible in how and what they produce.
Flexible factories, in turn, require frontline workers who are agile, efficient, and multifunctional.
They must be able to continuously learn new skills—and sometimes even do tasks they're entirely unfamiliar with (e.g. maintenance work).
But with the pool of skilled workers being smaller than ever and experienced operators retiring at a fast pace, manufacturers are in big trouble.
How do they turn young and inexperienced candidates into a group of multi-skilled, flexible workers?
This is certainly a tough nut to crack, especially since it's evident that old-school education methods aren't sufficient to train the workers of the factory of the future.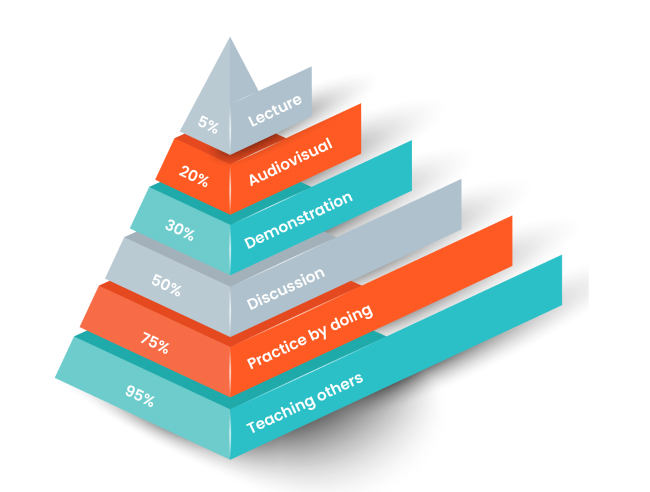 The Learning Pyramid, for instance, clearly shows that classroom education is an extremely ineffective method for stimulating knowledge retention.
And anecdotal evidence supports this claim: Every manufacturer knows that operators don't like sitting in a classroom or reading thick binders with instructions.
They want to be out on the shop floor, doing what they love doing.
How Connected Worker Platforms Tackle the Labor Shortage in Manufacturing
The labor shortage isn't going to disappear in the near future, which is why manufacturers have to deal creatively with their circumstances.
Luckily, there's a solution available that allows them to do more with less: the Connected Worker Platform (CWP).
Let's return to the two major problems we treated above and explore how a Connected Worker Platform deals with them.
1. A modern solution for a modern generation
A Connected Worker Platform can, first and foremost, completely eliminate paper-based processes in a factory.
4Industry, for example, has several functionalities like:
A knowledge base with digitized SOPs, work instructions, manuals, etc.
A module for the execution of audits, inspections, and checklists
Functionalities that enable paperless shift handovers
What's great, is that all these things are accessed through a uniform, mobile-enabled application.
And that operators have everything they need for their shop floor duties on their pocket-held device.
Boring, manual work is automated by the platform, so that workers can focus on value-added activities.
They can, in other words, do the things they enjoy and the thing that have an impact—all while assisted by an easy-to-use, comprehensive digital tool.
This satisfies their need for fast-and-simple digital technology and significantly improves their work satisfaction, reducing the chance of them moving on to another career due to boredom or frustration.
2. Learning on the job
Connected Worker Platforms furthermore completely revolutionize the way education works in factories.
Instead of classroom education, CWPs enable operators to learn new skills on the job, which, if we return to the Learning Pyramid, is much more effective than classroom education.
In 4Industry, for example, knowledge articles can be connected to tasks, machines, or work areas, allowing operators to do unfamiliar things with little or no assistance.
Explanatory videos and photos can be embedded into knowledge documents to make learning new skills even easier.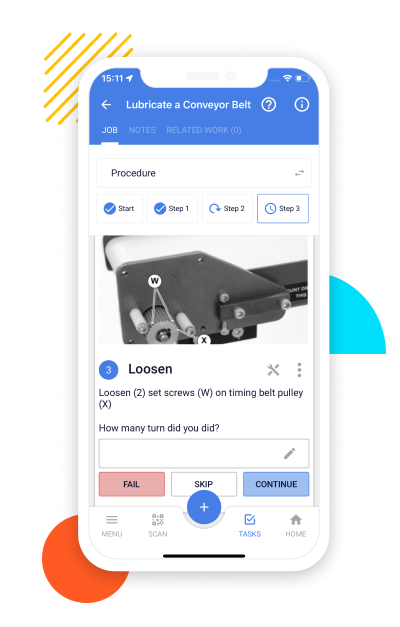 Knowledge comes in bite-sized bits and is only presented to operators when they need it.
All of this together enables manufacturers to quickly and effectively train a young, unexperienced workforce.
And furthermore, a CWPs digital knowledge base allows them to preserve experienced operators' tribal knowledge and pass it on to future generations.
This knowledge base can be easily updated and filled with new information on recently introduced, unfamiliar procedures.
It's therefore possible for manufacturers to quickly adapt to changing market circumstances, giving them the flexibility they need in these uncertain times.
Conclusion
As the job shortage in manufacturing intensifies and a fast-changing industry calls for flexible, multi-skilled workers, manufacturers have to get creative with their circumstances. Luckily, there's a solution available that's tailor-made for this predicament: the Connected Worker Platform.
This pioneering piece of software not only helps train and upskill workers in an effective and time-efficient way, it also gives millennial and Generation Z workers the ease and simplicity of digital technology they demand to have at their workplace.
Connected Worker Platforms can't solve the labor shortage. What they can do, is allow manufacturers to do more with less; in other words, they can boost productivity and enable their smaller workforce to execute tasks they're unfamiliar with.
Agile, adaptable, and highly efficient: the Connected Worker is central to the factory of the future.
Related Articles