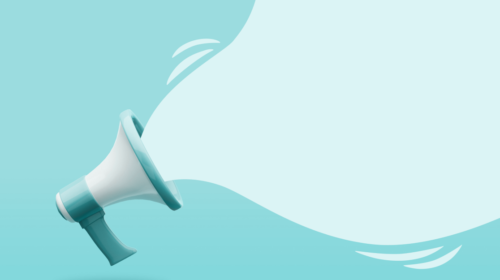 Discover the Top Features from 4Industry's

Nebo Release
Read on to learn everything you need to know about the Nebo release's best new features.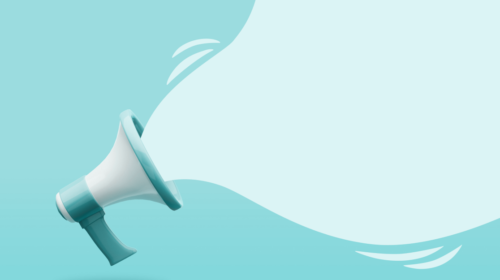 4Industry's Nebo release is here! Starting with Nebo, our releases will be focused on a specific module, and this one is all about Assessment Management (a.k.a. Audits or Inspections). Read on to learn everything you need to know about Nebo's best new features.
For the full release notes, please refer to this page.
Want to know what features were added in our last release? You can read about the 4Industry Mandala release here.
Assessment Management

A brand-new Assessment Builder
Conditional questions
Pictorial questions
Related questions
Assessments within tasks
Pre-filling of assessments

Other features

Increased security
Small features
Assessment Management
A brand-new Assessment Builder
Our Assessment Management module consists of a Builder and an Executor. In Nebo, we reconstructed our Builder from scratch and added some great new functionalities to it.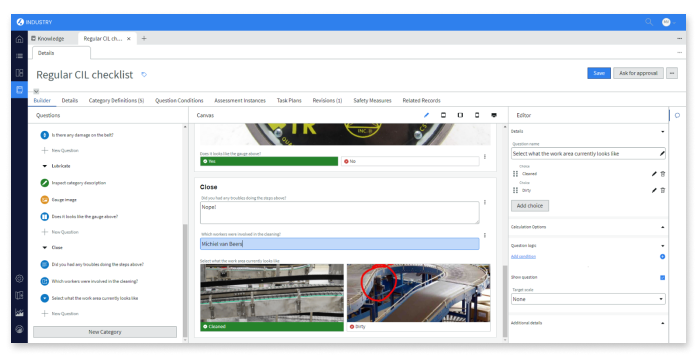 As you can see in the above picture, the Assessment Builder now consists of three sections: an index to the left, a central canvas, and an editor on the right.
All of the old Assessment Builder's options are contained in the new editor, but in a more refined and streamlined way.
One of the most exciting things of this release are the new question types we've added to our Assessment Module, like conditional questions and pictorial questions.
Conditional questions
Conditional questions ensure that operators always see the right information needed for the task at hand.
As you know, it's often the case with assessments that certain questions are not applicable anymore because of the answers to earlier questions. Furthermore, some situations require questions to be mandatory, while others don't.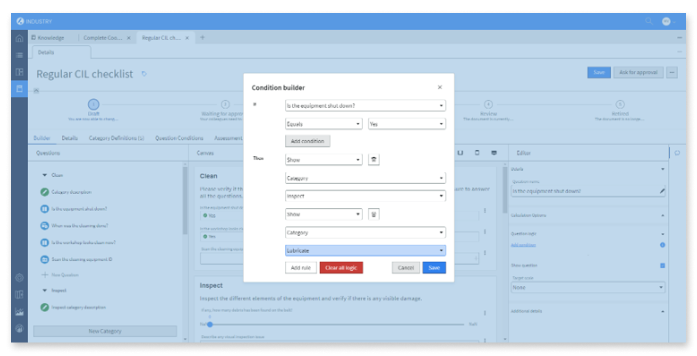 Nebo allows you to integrate these conditional exceptions into your assessments; for example, answering a question with yes can cause other (related) questions to pop up or be hidden, or cause questions to become mandatory or read-only.
You can even combine the conditions of multiple questions: The answers to two separate questions can combinedly cause other questions to pop up, be hidden, etc.
Pictorial questions
Images speak louder than words: This brand-new multiple choice question type asks operators to select an image instead of a textual answer (e.g. a yes/no).

This way, operators are enabled to compare a the object in front of them with images of it in a good-to-be state and a not-so-good state.
Related questions
Related questions are sub-questions that are triggered based on a specific answer. When, for example, a question saying "Is the information panel accessible" is answered positively, a sub-question can pop up asking the operator to input information found on the panel.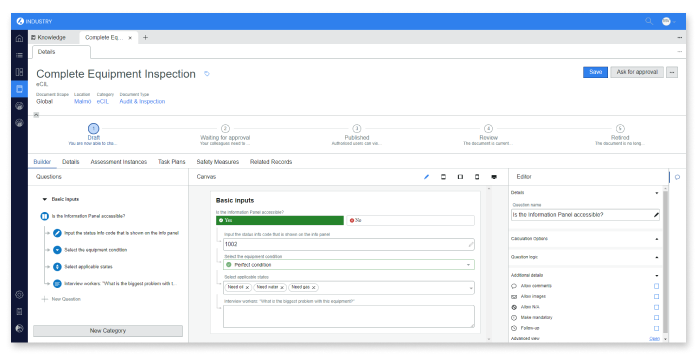 Assessments within tasks
Processes often include steps wherein operators have to do an assessment. Before, 4Industry users had to open the relevant assessment separately, complete it, and then return to their original task.
Now, you're able to connect an assessment to a task and make it to show up in a seperate tab.
Pre-filling of assessments
To help operators fill out their assessments even faster, Nebo has the ability—through the Flow Designer—to pre-fill answers that usually have the same values. If the answer is different than the usual value, operators are of course able to adjust it.
Other features
Increased security
To increase the application's security, we've added an auto lockout and an auto log out feature.
The first of these is similar to the lock screen on a smartphone: To prevent users from accidentally using 4Industry on someone else's user profile, this setting causes the app to return to the user overview after a certain amount of time, where the user must enter his pin code to log back in.
The auto log-out feature goes a step further. For additional security, this setting requires users to do a full log in onto their 4Industry instance.
Small improvements