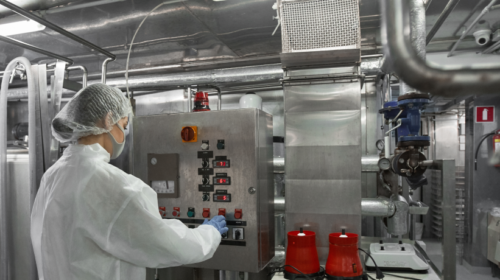 How

4Industry

Automated a Global Coffee Company's Audits
Discover how 4Industry digitalized and automated a global coffee company's GMP and MSS audits with its Task Management module.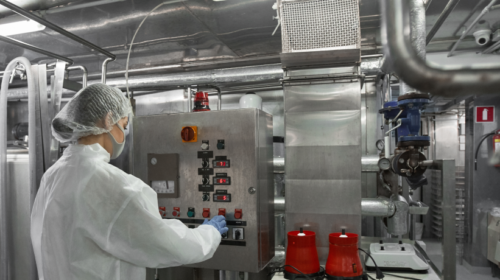 Before this company's world-famous beans reach their coffeehouses to be ground into delicious, caffeine-rich brews, they undergo an extensive manufacturing process that's geared toward giving them a fresh and vibrant flavour. Two things are key in their production: ensuring that they have a consistently high quality and preventing them from posing a health hazards for consumers.
For these reasons, the company created several food-safety audits that operators have to complete on a daily or weekly basis.
These paper-based audits were processed manually for many years: Once an audit was completed, an operator would scan it, turn it into a PDF file, and email that to an area leader. If pictures had to be taken, those had to be downloaded from a camera and attached to an email. If any follow-up actions had to be taken after the audit, leadership had no way of monitoring their completion.
4Industry was approached to automate these audits in its mobile-enabled Connected Worker Platform and build custom dashboards to monitor them. The goal was to save operators time on filling in and handling paper-based audits, and to give leadership more oversight on the completion of audits.
In this article, we'll tell you how that was accomplished.
Grouped tasks, CAPAs, and dashboards
The coffee company had two audit types they wanted automated: master sanitation schedules (MSSs) and good manufacturing practices (GMPs; this is one of the most effective food-safety programs). The first of these has to do with cleaning activities, while the second is a quality task. By implementing 4Industry's grouped task feature—part of its Task Management module—daily and weekly MSS and GMP tasks could be defined and scheduled, each tied to a specific area.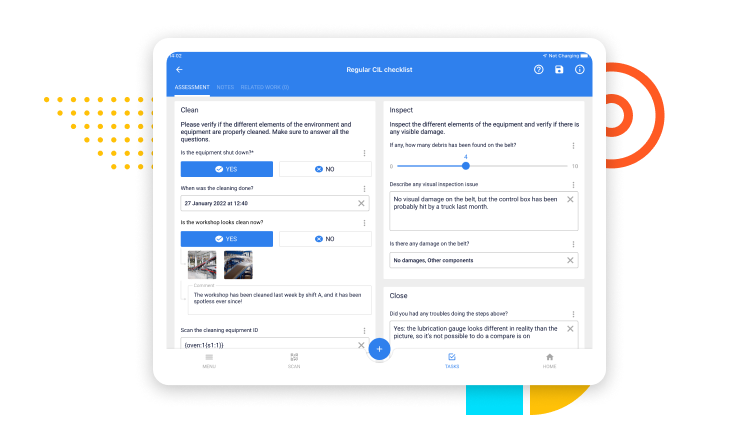 Audit forms are now digitalized and accessible through an operator's handheld device, while tasks are assigned remotely by supervisors via the 4Industry platform. Pictures can be taken with the same device and embedded directly into the audit.
Automated workflows were created so that a completed audit would be directly sent to a supervisor, who can then sign it off and send it over to a Quality Assurance (QA) team.
Monitoring audits, follow-up tasks, and CAPAs
Apart from automating the execution of the audits themselves, it was necessary to give leadership a better overview on their completion and any possible follow-up actions and corrective and preventive actions (CAPAs).
To accomplish this, several custom dashboards were built on the 4Industry platform.
It was first of all crucial to be able to monitor if tasks were completed consistently. If these are neglected, namely, defects, contaminations, and safety incidents increase.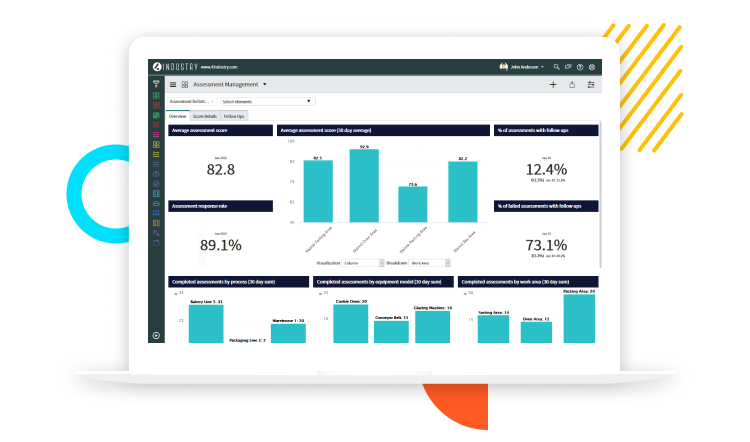 Automated workflows were also made for the creation, assigning, and monitoring of follow-up actions.
Before, QA teams had to monitor these manually, which was impractical and inaccurate.
The same things goes for CAPAs: QA teams are now able to analyze quality issues (based on operators' input) and assign CAPAs remotely. Additionally, they're able to track the implementation and success of CAPAs, ensuring that problems are dealt with effectively and don't recur.
Benefits
Operators spend less time handling paperwork, resulting in faster task completion
Increased food safety, employee safety, and product quality
Leadership has more oversight on completion of tasks
Improved communication and easy audit sharing
Automated CAPA workflows ensure the root cause of problem is eliminated, preventing problems from recurring
Related Articles