Root cause analysis
Power up RCAs with di

gital tools
Assign and track root cause analyses with a uniform, mobile-enabled manufacturing platform.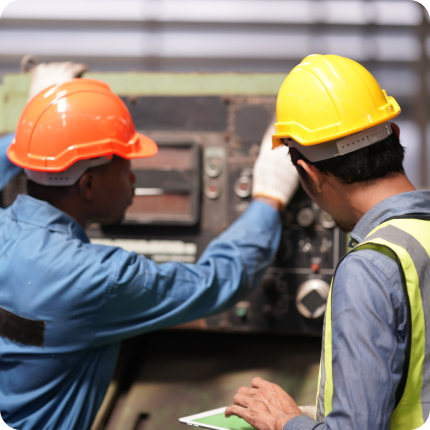 Paper causes confusion…
In most factories, root cause analysis (RCA) processes are still documented in software like Excel.

Meanwhile, tasks resulting from an RCA are coordinated through email and phone calls.

This way of working makes it exceptionally difficult to keep track of performed activities and nearly impossible to create a complete overview of an analysis.
…digitization uproots the cause
Root cause analysis software like 4Industry digitizes all aspects of a root cause analysis, from a basic-conditions check to Ishakawa diagrams and 5 whys analyses.

All RCA tasks are assigned and tracked on the same system. Tasks can even be automatically assigned when an RCA is created, significantly speeding up the problem-solving process.
The progress of ongoing analyses is tracked by the system and displayed on intuitive dashboards, giving management 360-degree visibility at an eyeglance.
Digital root cause analysis in action
Because 4Industry is a platform shared by the entire factory, it ensures problem-solving teams and the shop floor are always in sync.
Teams can assign tasks to operators with a click, who immediately receive a notification on their smartphone or tablet device.
All performed activities are registered on a permanent record. Through machine learning, tasks and RCA results can be linked to specific deviations.
This means that if a certain deviation occurs, the system can auto-suggest an already-discovered solution, significantly lowering mean time to resolve (MTTR).