Use case: Good Practices
Track global good practices from a single platform
Enable global and local teams to track good practice implementation in factories. Define good practices in a global knowledge base, assign them to local factories, and track their completion—all from a uniform environment.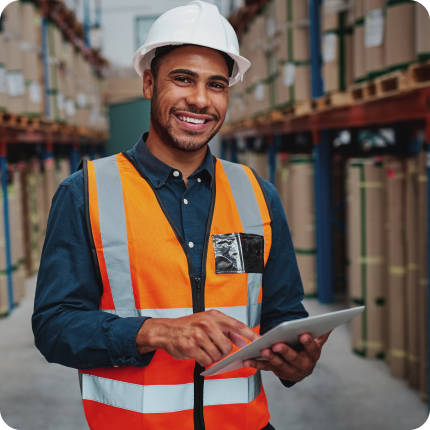 Poor adoption is no good…
While systems like Excel and SharePoint are adequate for storing good practices, they are not sufficient for managing, assigning, and tracking good practices across factories worldwide.

This results in a wealth of good practices, but unfortunately, many factories fail to adopt them. As a result, they miss out on enormous cost-savings, efficiency gains, and safety improvements.

To tackle this issue, 4Industry has developed a tool to manage the rollout of your good practice standards across the world.
…a platform breaks the adoption barrier
4Industry's Connected Worker Platform offers global manufacturers a standardized digital environment to define, assign, and manage good practices.

Global teams can easily assign good practices and their underlying tasks with a click, and track their implementation through intuitive dashboards.

Meanwhile, individual factories can enter their good practices into the system, allowing global factory networks to benefit from local ingenuity.
Platform-based good practices in action
4Industry's Good Practices Implementation Tracker gives organizations a 360-degree view of good practice adoption at a single eyeglance.

Instead of fussing with a plethora of spreadsheets, 4Industry creates a uniform digital environment that encapsulates your global factory network—no matter whether you have tens, hundreds, or thousands of factories.

Our intuitive good practices software tracks good practice implementation and easily creates reports on benefits and estimated cost savings.