Use case: Digital work instructions
Standardize work, improve efficiency, and reduce errors
Transform paper into interactive, mobile-enabled work instructions (SOPs). Standardize work factory-wide. Boost operator efficiency, productivity, and safety.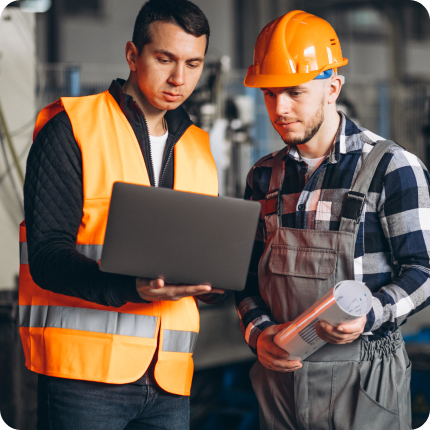 Paper-based instructions don't work…
Fussing with paper-based work instructions reduces operator productivity and efficiency.

Plus, outdated instructions, missed steps, and unclear guidance due to a lack of visual aids increase the likelihood of errors and breakdowns occurring.

Fortunately, the revolution of going paperless has arrived in manufacturing.
…make digital your new standard
Mobile-enabled work instructions give operators instant access to the information needed to complete tasks.

Going digital enables standardization of work across the factory, or even globally. Additionally, work instructions can be updated instantly to ensure that operators always follow correct (and compliant) procedures.

Visual aids such as videos and images simplify task execution and serve as a powerful training tool for new operators.

Creating new work instructions is fast and easy, making it easier to document tribal knowledge before it is lost when employees leave the factory.
Digital work instructions in action
4Industry's software enables you to create work instructions quickly using an intuitive drag-and-drop builder.

Operators use mobile and tablet devices to access instructions that are enriched by visual aids, safety information (such as PPE and LOTO level), and knowledge articles relevant to the task at hand.

4Industry transforms work instructions into a powerful data-capturing tool. Data is captured straight from the shop floor and automatically processed by the system. Intuitive dashboards give directors and managers visibility into shop floor activity.

The system ensures that all necessary steps in a work instruction are followed, reducing deviations and breakdowns. Furthermore, compliance is guaranteed by automated approval flows and instant factory-wide updates.