CAPA
Process, track, and assign CAPAs with full traceability
Manage CAPA requests on a platform with a permanent record. Assign, track, and monitor actions digitally.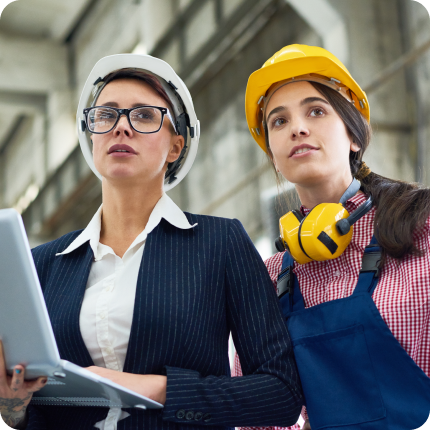 Analog CAPAs lead to substandard solutions…
In most factories, Corrective and Preventive Actions (CAPAs) are still communicated through phone calls, email, or legacy digital systems. This lack of visibility often leads to poor implementation of countermeasures.
Other, more urgent problems arise and cause CAPAs to become buried and forgotten. This can have a negative impact on equipment health, efficiency, quality, and safety.
…digital platforms prevent problems
4Industry addresses these problems by digitalizing all CAPA-related processes on a standardized digital platform.
All stakeholders—from the shop floor to Quality and Safety teams—are connected. All tasks, actions, data, and results are logged in a fully traceable system.
The system ensures CAPAs are implemented correctly every time, and that each problem is resolved with a sustainable solution.
Digital CAPAs in action
4Industry's CAPA tool provides end-to-end support for corrective and preventive actions, from detecting nonconformances to conducting RCAs and implementing countermeasures.
Once a nonconformance is registered in the system, CAPAs can be assigned to shop floor operators. The completion of CAPA tasks can be easily monitored, ensuring that the tasks are done as planned and preventing the incident from recurring.
Meanwhile, the shop floor can support Safety and Quality teams by capturing live data, including pictures and videos, on the shop floor.