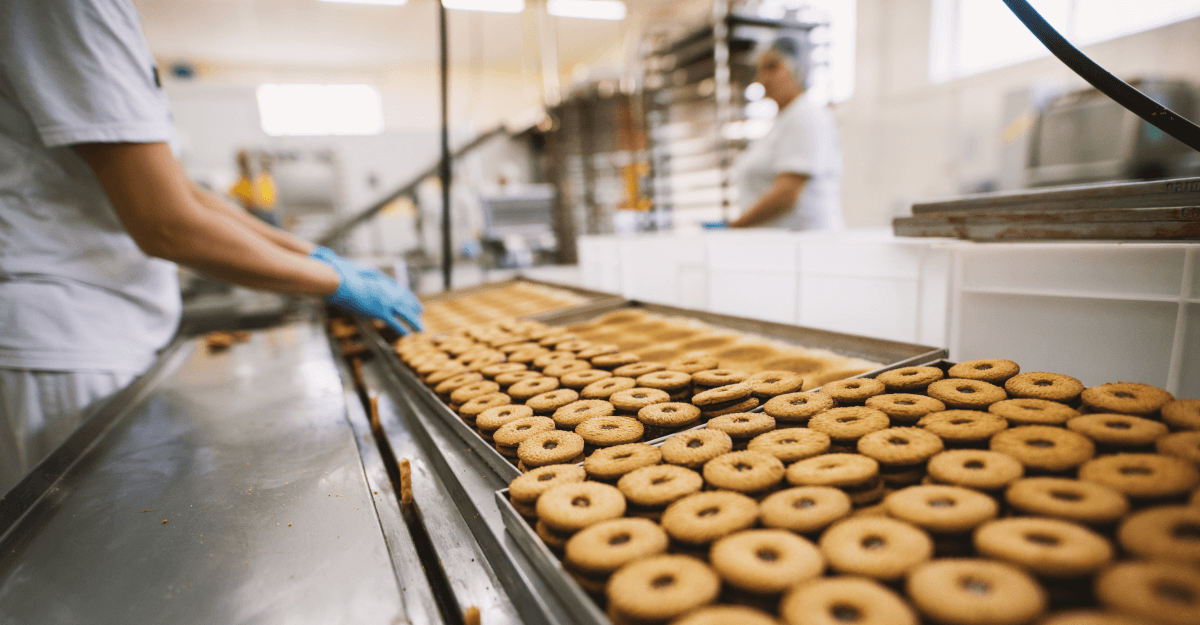 How

4Industry

Reduced Non-Value-Added and Paper-Based Work
When this multinational Food and Beverage manufacturer embarked on their digital transformation journey, they had one goal in mind: to reduce capital expenses by increasing the efficiency of shop floor operations. 
The company was inspired by the success story of a global consumer goods manufacturer that had mastered the art of efficiency. With only 125 manufacturing plants, they generated an impressive 8 billion in annual revenue. This is in contrast to their direct competitor, which earned 100 billion with over 400 plants. 
In short, they wanted to be more productive with the same amount of resources. And that's where 4Industry came in. 
Company size
20,000+
Industry
Food and Beverage
Number of plants
10+
Modules
Smart Forms | Autonomous Maintenance | Task Management | Knowledge Management | Root Cause Analysis
-97,5%
in time spent recording defects.
-70%
in paper documents printed.
92%
Planned tasks completion.
30-40%
expected reduction in unplanned downtime due to more efficient CIL/CO processes.
The company already had a suite of established standards, processes, and templates based on a set of home-grown Manufacturing Excellence pillars. However, they discovered that their largely manual and paper-based procedures could not effectively implement these pillars. A digital solution was needed to standardize these practices, improve their maturity, and take their efficiency and quality to the next level.
Standardizing Excellence
The company needed a platform that could be used by users across a large number of plants, which would drive collaboration, continuous improvement, and best practice sharing. They quickly realized that 4Industry was the ideal solution to support their ambitious goals.
4Industry stood out for being the only digital platform on the market to have a suite of mature, out-of-the-box features that support key Operational Excellence processes like autonomous maintenance, root cause analysis, CIL, and defect handling. The company understood that these functionalities could help their operators follow the right standards and thereby boost efficiency.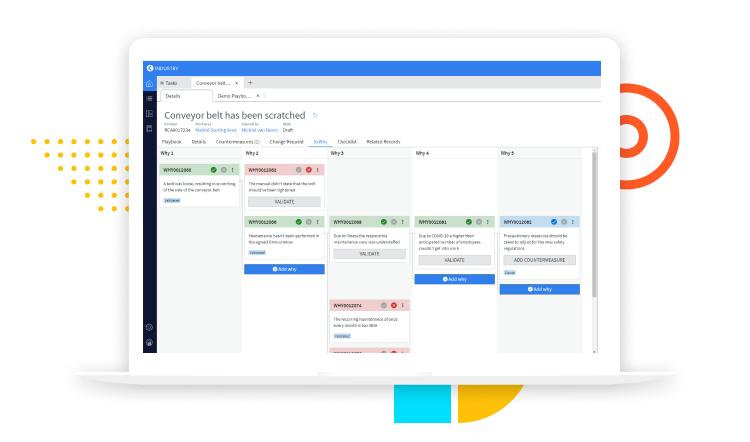 Why connectivity is key
Uniquely, every feature on the 4Industry platform is connected with other features. Tasks are connected with knowledge, defects and follow-up actions can be created from tasks, and so on. This greatly reduces IT systems complexity for frontline workers, while a permanent record of activities gives factory leadership instant visibility on the shop floor. Aditionally, 4Industry was designed with TPM and Lean philosophy in mind, which fit the company's internal Manufacturing Excellence pillars like a glove.
How we implemented it
In July 2021, the company piloted 4Industry's capabilities in one factory. The results were visible in a short amount of time, prompting the company to expand 4Industry's scope to four additional factories the following year. By late 2023, 12 more factories will be added, bringing the total to 21.
Today, 4Industry has achieved the following results:
Results
97,5% reduction in time spent recording defects
70% decrease in paper documents printed
92% planned tasks completion
90% non-value-added tasks eliminated in raising defects
10% reduction in overall non-value-added activities after 6-8 months of usage
Expected 30-40% reduction of unplanned downtime do to more efficient CIL/CO processes
Related Articles